Green and Environment Stuff
Threats to Rainforests from Humankind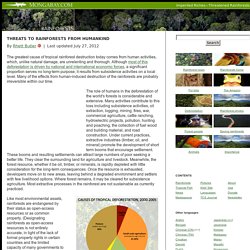 By Rhett Butler | Last updated July 27, 2012 The greatest cause of tropical rainforest destruction today comes from human activities, which, unlike natural damage, are unrelenting and thorough.
Where recycling meets design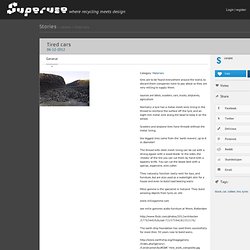 Category: Materials tires are to be found everywhere around the world, to discard them companies have to pay about so they are very willing to supply them. sources are bikes, scooters, cars, trucks, airplanes, agriculture Normally a tyre has a metal-mesh-wire lining in the thread to reinforce the surface off the tyre, and an eight mm metal wire along the bead to keep it on the wheel.
Green design will save the world | Inhabitat - Part 2
In business, innovation is non-negotiable.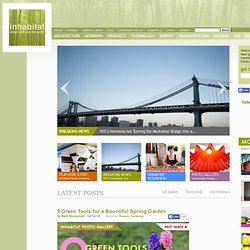 Relaxshax's Blog
Froogles: The New Challenge to Rampant Consumerism
Last week Laura Cousins chose to make some soap. She had all the ingredients: the drain cleaner, essential oil and rain water.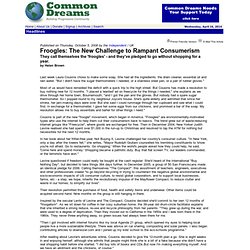 Dear friends,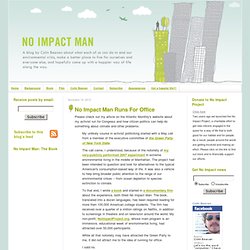 The urban guide to being self sufficient'ish
Choose Simplicity Thoughts on Voluntary Simplicity Welcome to Clay and Judy Woods' homepage. Many simplicity gurus urge us to become "tightwads" as the true path to a simple life.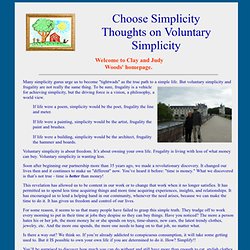 Exploring the simple life, Clay and Judy Woods Homepage
reuze.co.uk : new products made from recycled waste materials : reduce reuse recycle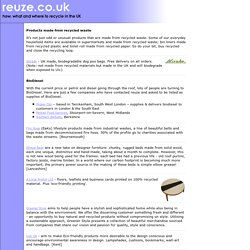 Products made from recycled waste