Cartes thématiques

Cet outil permet de visualiser des cartes interactives régionales montrant comment la population française se déplace entre son lieu de naissance et son lieu de résidence en 2008.
La population urbaine mondiale de 1950 à 2050 - carte statistique interactive de l'UNICEF | Enseigner l'Histoire-Géographie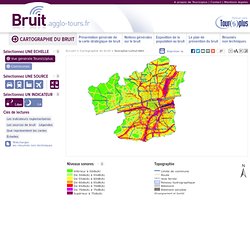 La carte que vous souhaitez afficher n'est pas disponible.
Bruit.agglo-tours.fr | Veille - Trop space | Scoop.it
Fathom Information Design/Promo image This population density map is making the rounds on the blogs today, to near-universal acclaim. And for good reason; it might be the most intuitive look at global pop. density ever cobbled together.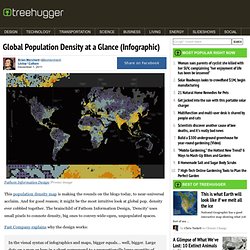 Regional Disparities in Brazil
Flood Map Water Level Elevation Map
L'indice « vivre mieux » a été mis en place fin mai par l'OCDE, le club des pays riches.
Infographie animée : le bien-être selon l'OCDE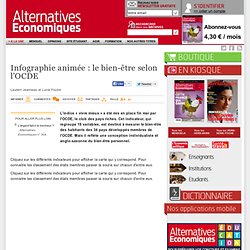 BBC - Dimensions -
La carte du fleuve / Accueil - Le site portail du Fleuve Rhône
Massive urbanization, accompanied by the rapid expansion of cities and metropolitan regions and the sprawling growth of megacities the world over, is one of the most important transformations of our planet. Much of this explosive growth has been unplanned.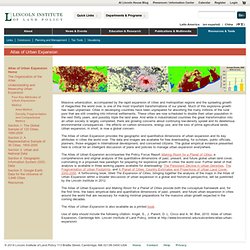 Atlas of Urban Expansion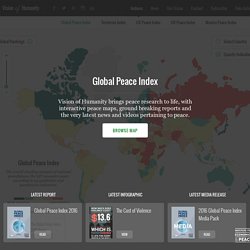 See the latest peace news and research Latest peace news,research and videos Contact us
Les 52 projets d'avenir financés par le grand emprunt
Les blonds en Europe
Détails Création : 21 juillet 2010 Parce que cette information est sans importance, elle devient donc fondamentale ! Pour toutes les personnes qui cherchent à savoir où se trouvent les blonds et blondes en Europe, voici une réponse sous forme de mosaïque isometrique ou isoCarte.Cette carte a été réalisée par votre serviteur via les données du site www.eupedia.com. Carte : Pourcentage des cheveux blonds en Europe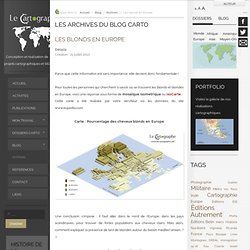 EuroMéditerranée
Global 500 2010: Maps - Top 500
Global 500 2010: Maps - Top 500
Flux2 on Vimeo
Présentation le monde bilan planete - une vidéo Campus