Ilustrações
WWIII Propaganda Posters (by @baekdal) #design
Fusion Factory
Illustrations created for elementary school books (3rd, 4th and 6th grade) in collaboration with Svjetlana Šegović, through Školska Knjiga publishing company. All illustrations are made as mixed media combination of photo manipulation, digital painting and traditional painting and are supposed to showcase animals, plants and nature in Croatia. Whole project took approximately three and half months from start to finish and it consists of 16 illustrations.Digital Art, Illustration, Painting2013 Illustration created for http://digitaldecade.net/ by Design Collector http://designcollector.net/ I wish I had more time to work more on it.Art Direction, Digital Art, Illustration2013 Book cover illustration for book by Laura Kreitzer called ' Burning Falls'.Digital Art, Illustration, Typography2013 Illustration created for Illville Hotel project.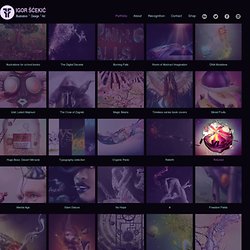 This time we're gonna show you some truly inspiring works with text, also referred to as typography. This can be used many places; in magazines, advertisements, websites, logos and more. These great pieces will show you that there are no boundaries and that you can make almost anything with text if you have a good portion of creativity and talent. Typography can in todays terms be so much more than what you find in a book or magazine. It's turned into a very inspiring form of art, and there are many great pieces out there.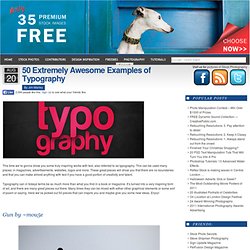 28 Excellent Examples Of Typography Portraits
I'm sure most of us heard of these memorable saying that goes like "A good sketch is better than a long speech" or "A picture is worth a thousand words". Sometimes, even the most complicated issue and matter can be simplified and expressed over a single image. That's just how incredible images are; but today I want to show you something different, a hybrid of both. Here's a showcase of a very unique approach to portrait illustrations. These images below are mixtures of both images and typography, where the latter is used to shape the portraits while the words within have messages to deliver.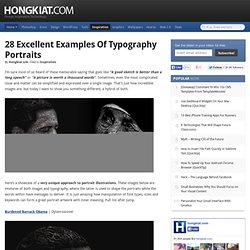 This is third part of my weekly design inspiration featuring the best digital illustration around the web. The following list of arts are well detailed and high quality masterpiece of its respective artist that will make you say wow! New Frontiers Dreamland Three Kingdoms-Zhang Chun Hua Nimue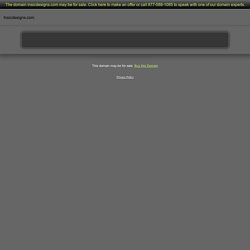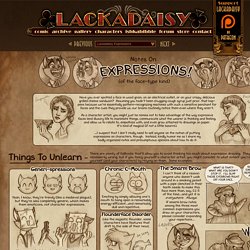 Boy, I didn't know what I was getting myself into when I started this. I've had requests for some sort of expressions tutorial dating back a while now, so I figured, "Sure! I can explain expression drawing...and it'll be way better than all those tutorials out there that are nothing but charts of generic expressions. Yeah! Just give me a day or two to whip something up..."
Banksy is the pseudonym of a British graffiti artist, political activist and painter, whose identity is unconfirmed. Using a unique stenciling technique Banksy's artistic works of political and social commentary have been featured on streets, walls, and bridges of cities throughout the world. Here we'll show you some of the best work from this international street artist Banksy.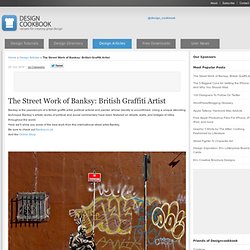 Фото и рисунки, арт и креативная реклама
Digital Art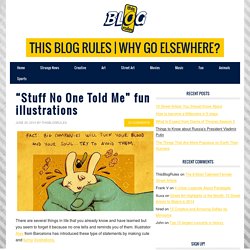 There are several things in life that you already know and have learned but you seem to forget it because no one tells and reminds you of them. Illustrator Alex from Barcelona has introduced these type of statements by making cute and funny illustrations. You will probably agree with a lot of them.
Luke Ramsey - radical trust in art farming harmonic chaos
Nick Draws // The Illustration of Nick Iluzada