Food
Weight Loss Foods – YouBeauty.com
Some foods—from celery to spicy eats—maintain a mythical status among dieters, who believe they offer an effortless calorie-burning boost. But can a single food give you a real leg-up when it comes to shedding excess pounds, or is this right up there with baby unicorns and U.F.O.s? We asked Anthony Ricci, a certified sports nutritionist on the board of the International Society of Sports Nutrition, to give us the skinny on five foods often believed to magically tip the scales in your favor. MORE: Six Apps that Help You Lose Weight Claim: Celery burns off more calories than it contains.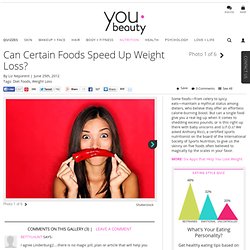 Recipes to Prevent Belly Fat
50 Healthy Recipes to Kick Off 2012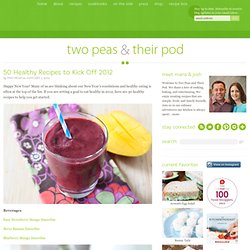 Happy New Year! Many of us are thinking about our New Year's resolutions and healthy eating is often at the top of the list. If you are setting a goal to eat healthy in 2012, here are 50 healthy recipes to help you get started. Beverages Easy Strawberry Mango Smoothie Berry Banana Smoothie
Living and Raw Foods: Recipe - 20 Simple Juice Recipes
Top 10 Weight Loss Foods that You Must Rely Upon | Weight Loss Tips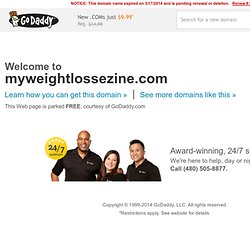 Abnormal weight gain is rightly associated with unhealthy eating habits. At the same time, there are foods that when consumed in the right amount aid in losing weight. While some of them help to avoid overeating, others keep a check on digestive system, insulin level and other things. Apart from taking weight loss supplements and indulging in weight loss workout, you must follow a diet consisting of weight loss foods. In order to help you, here is a discussion about top 10 weight loss foods you must eat.
The 15 Best Fat-Burning Foods 1. Walnuts All nuts do contain some amount of the omega-3 fat alpha-linolenic acid, but most only contain trace amounts. One ounce provides almost 3g of alpha-linolenic acid.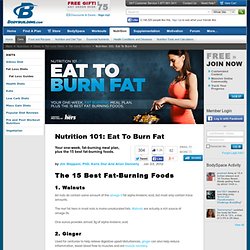 Nutrition 101: Eat To Burn Fat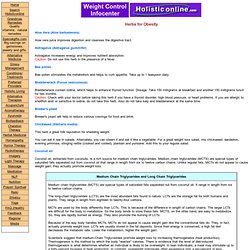 Herbs for Obesity, Weight Control, Weight Loss, Strategies for Weight Loss, Dieting, Holisticonline.com
Herbs for Obesity Aloe Vera (Aloe barbadensis) Aloe vera juice improves digestion and cleanses the digestive tract. Astragalus (Astragalus gummifer) Astragalus increases energy and improves nutrient absorption.
Skinnytaste
Fitness Advice, Workout Videos, Health & Fitness | Bodyrock.tv
Hi BodyRockers, I am back with another recipe, and this time I made a video and pictures for you guys! I have to tell you that Im very excited that we are going to focus on diet and nutrition for the next few months.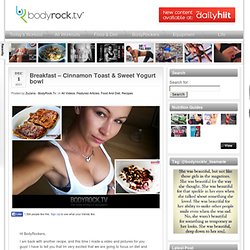 Face Plant Project
Eat spinach smoothies. They're tasty, healthy, and fun to brag about drinking. Not to mention you can throw pretty much everything but the kitchen sink into the blender to make this baby. We're not gonna lie, here: Spinach isn't normally the first ingredient we grab when trying to whip up the frothy goodness that is the smoothie.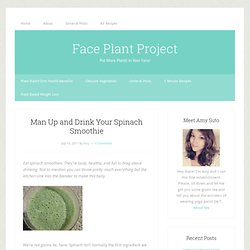 Face Plant Project » Blog Archive » Man Up and Drink Your Spinach Smoothie