Food
Video: How-To Cut And Clean Your Leeks
Home » NewGusto · Share Your Kitchen
Explore the world to discover foods and recipes you don't know. Be surprised by new flavors you've never tasted. Show everyone what you cook. Add your dishes with one click.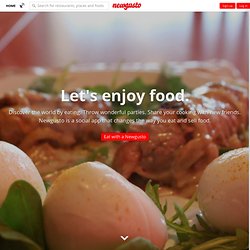 One big wood cutting board it a Clean & Delicious® kitchen essential. It's a sure-fire way to save time in the kitchen and makes cooking a whole lot easier! The technique I share in this video has been my go-to maintenance routine for nearly 7 years and my board is as good as new (except for a little burn it got from being too close to the stove once).
Video: How-To Clean & Care For A Wood Cutting Board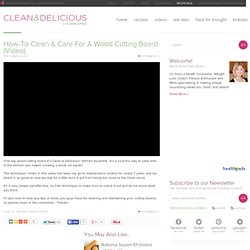 As of May 24, gourmet food will be offered seasonally on Gilt Home. You'll now be able to find everything you need for dining and entertaining—food, dinnerware, cookware, decor, and more—all in one shop. Our commitment to offering top quality culinary products and gifts remains the same and we're excited to provide our food lovers like you with an exceptional shopping experience! If you have account credits, they're already available to use across Gilt, and your login and password remain the same. We remain staunchly committed to providing you with some of the highest quality culinary offerings out there. And, above all, we'd like to thank you for all your support and enthusiasm.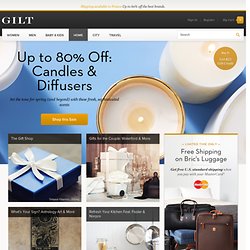 in the spotlight Bee Themed First Birthday Honeycombs and bumble bees make this first birthday celebration un-bee-lievably cute! from our shop Record Baby Shower Collection A "Record Baby" Baby Shower with fun & funky patterns & clever lyrical signs. Perfect for a music loving mommy-to-be! meet our members GreyGrey Designs Brittany and her team specialize in unique custom parties tailored to each client's needs.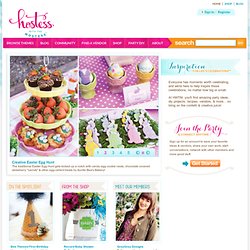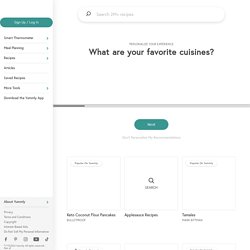 whole milk, red chile powder, unsweetened cocoa powder, dark chocolate and salt B 20 mins, 5 ingredients unsalted butter, large eggs, salt, sugar and bittersweet chocolate B 50 mins, 5 ingredients celery root, yukon gold potatoes, salt, freshly ground pepper and 2 MORE
FOODCOMMANDER