Food
Video: How-To Cut And Clean Your Leeks
Home » NewGusto · Share Your Kitchen
One big wood cutting board it a Clean & Delicious® kitchen essential. It's a sure-fire way to save time in the kitchen and makes cooking a whole lot easier! The technique I share in this video has been my go-to maintenance routine for nearly 7 years and my board is as good as new (except for a little burn it got from being too close to the stove once).
Video: How-To Clean & Care For A Wood Cutting Board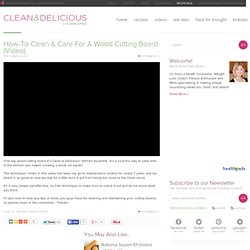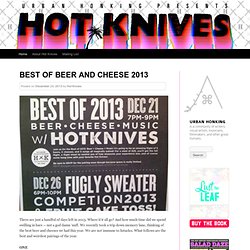 Hot Knives
photo by Cambria Griffith Mmmmm mmmmm. Napalm in the morning. That aptly describes the flavor of the recipe you're looking at.
FOODCOMMANDER