FLIP:Multidisciplinary (Part 2)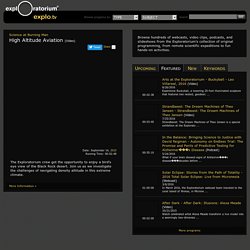 Exploratorium TV
Watch spectacular underwater footage gathered by the Okeanos Explorer as it investigates and maps the world's ocean depths. How are creative investigations sparked? What does a state of inspiration feel like?
Browse Resources Verizon Foundation proudly partners with some of the country's top educational organizations to provide you with the latest topics, tools and trends in education. Created by the John F. Kennedy Center for the Performing Arts, ARTSEDGE provides resources and examples for teachers to teach in, through and about the arts.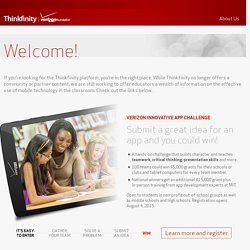 Melinda Gates and Bill Gates Why giving away our wealth has been the most satisfying thing we've done In 1993, Bill and Melinda Gates—then engaged—took a walk on a beach in Zanzibar, and made a bold decision on how they would make sure that their wealth from Microsoft went back into society. In a conversation with Chris Anderson, the couple talks about their work at the Bill & Melinda Gates Foundation, as well as about their marriage, their children, their failures and the satisfaction of giving most of their wealth away.