Far too entertaining games
Metro Last Light - Survival Chap 2 - Enemy Danger
At the start of this year, we decided to come up with a list of Flash casual games with a philosophical bent. To be honest, we struggled. After days of research, we could only find a handful of games that had the thought-provoking depth we were looking for. Our list (which you can view by clicking here) was therefore only five games long.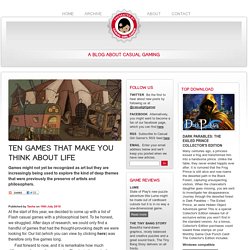 Ten games that make you think about life
an educational game to help you use Google more effectively Can you figure out what is being searched for by looking at the results? Level 1.0 Capitalization is not important when you search on Google. For example, , , and will all yield the same results.
The Gwigle Game
Ten games that make you think about life
Five games that make you think about life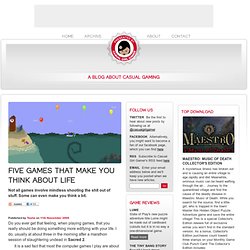 Do you ever get that feeling, when playing games, that you really should be doing something more edifying with your life. I do, usually at about three in the morning after a marathon session of slaughtering undead in Sacred 2. It is a sad fact that most the computer games I play are about as intellectually stimulating as a fart. But, thankfully, not all. Here, I present five games I've found that force you to think a little - in some cases even get a bit philosophical.
Home Sheep Home
Bank of Imagination
Sketch Swap
Mushroom Life
QWOP
Slime Games
And keeping the score is Mr. Snake (Who incidently isn't available ladies) Thank-you for taking time out from your work or studies to visit my little site, I hope your stay wasn't too unbearable. You can Email Me with your praise, abuse or anything interesting, i'm not too fussed. It is important that the latest 'Java™ Virtual Machine' is loaded on your computer, click here to make sure :)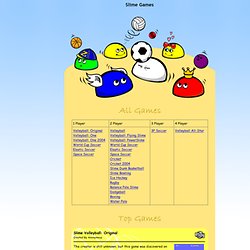 Factory Balls 2, a Bart Bonte game