Expos photo
James Mollison Photography
Created equal – Les contrastes de la vie, Magnifique projet photo de Mark Laita
elles@centrepompidou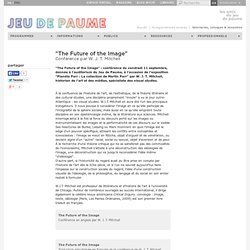 Jeu de Paume
"The Future of the Image" Conférence par W. J. T.
Europe des cultures
Europe des cultures
elles@centrepompidou
Louis Jacques Mandé DaguerreCoquillages© P. Faligot, Seventh Square Le 7 janvier 1839, le physicien François Arago, lors d'une séance de l'Académie des sciences de Paris, présente un nouveau procédé, mis au point par l'inventeur français Jacques Daguerre (1787-1851), permettant de reproduire de manière mécanique et chimique, sans intervention manuelle, les images qui se forment dans la chambre obscure. Le daguerréotype marque ainsi la naissance officielle de la photographie. Image unique, sur plaque de cuivre recouverte d'argent, aux reflets changeants, polie et souvent réfléchissante comme un miroir - auquel elle a fréquemment été comparée -, le daguerréotype demeure encore souvent, notamment en France, le mal-aimé des débuts de la photographie.
Le daguerréotype français. Un objet photographique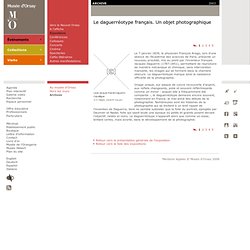 Expositions