Expos photo
James Mollison Photography
Created equal – Les contrastes de la vie, Magnifique projet photo de Mark Laita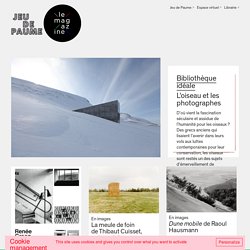 Michel Poivert rencontre le collectif Faux Amis (Lucie Pastureau, Lionel Pralus, Hortense Vinet) à la Maison du geste et de l'image (MGI). Diplômés en photographie (Ecole Nationale Supérieure des Arts Décoratifs de la ville de Paris), leurs recherches ont comme base principale l'image photographique. Elles s'étendent aussi à d'autres médias tels le son, la vidéo, les POMs (petites oeuvres multimédia) et l'écriture, avec pour intention de renouveler sans cesse leur pratique et de pousser plus loin le questionnement sur l'image.
elles@centrepompidou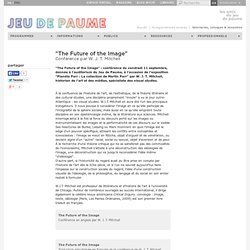 Jeu de Paume
"The Future of the Image" Conférence par W. J. T.
Europe des cultures
Europe des cultures
News Who is doing what and where? Who is in town and what's on show? The very latest news from the Association of Visa pour l'Image team based in Perpignan and Paris. Exhibitions Exhibitions are open from August 31 to September 15, 2013.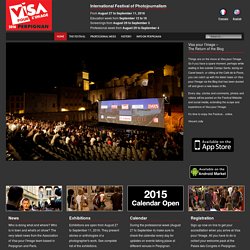 elles@centrepompidou
Louis Jacques Mandé DaguerreCoquillages© P. Faligot, Seventh Square Le 7 janvier 1839, le physicien François Arago, lors d'une séance de l'Académie des sciences de Paris, présente un nouveau procédé, mis au point par l'inventeur français Jacques Daguerre (1787-1851), permettant de reproduire de manière mécanique et chimique, sans intervention manuelle, les images qui se forment dans la chambre obscure. Le daguerréotype marque ainsi la naissance officielle de la photographie. Image unique, sur plaque de cuivre recouverte d'argent, aux reflets changeants, polie et souvent réfléchissante comme un miroir - auquel elle a fréquemment été comparée -, le daguerréotype demeure encore souvent, notamment en France, le mal-aimé des débuts de la photographie.
Le daguerréotype français. Un objet photographique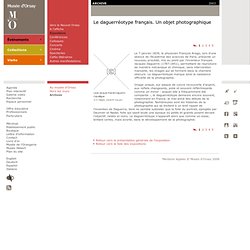 Expositions