Permaculture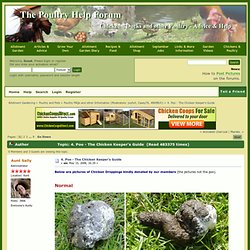 Below are pictures of Chicken Droppings kindly donated by our members (the pictures not the poo). Normal Picture taken by Catsmuvva These last three pictures have shed intestinal lining in them - quite normal, not a cause for concern. Coral coloured Urates
4. Poo - The Chicken Keeper's Guide - The Poultry Pages - Allotment and Vegetable Gardening
Out to Pasture: The Future of Farming?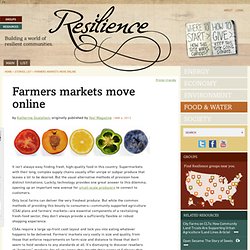 It isn't always easy finding fresh, high-quality food in this country.
Farmers markets move online
www.hgic.umd.edu/content/documents/FS824ForageRadish_NewMultipurposecovercrop.pdf
USDA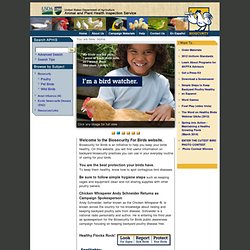 Welcome to the Biosecurity For Birds website. Biosecurity for Birds is an initiative to help you keep your birds healthy. On this website, you will find useful information on backyard biosecurity practices you can use in your everyday routine of caring for your birds.
Introduction to weed photo gallery - UC Statewide IPM Program
A Guide to Garden Love: Companion Planting - The Happy Homesteader
Hugelkultur Can Create Irrigation-Free Garden Beds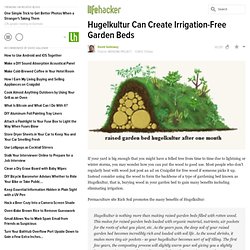 If your yard is big enough that you might have a felled tree from time to time due to lightning or winter storms, you may wonder how you can put the wood to good use.
BACK TO EDEN shares the story of one man's lifelong journey, walking with God and learning how to get back to the simple, productive methods of sustainable provision that were given to man in the garden of Eden.
Welcome to Back to Eden Film!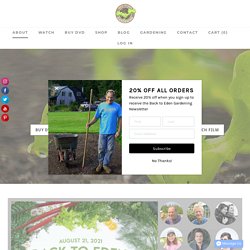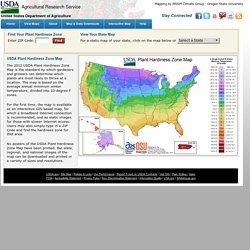 USDA Plant Hardiness Zone Map
The Best of Permaculture Media 2011
Permaculture Media Blog
After years and years of scraping/shoveling/scrubbing chicken poop I now have a system where I don't scrape/shovel/scrub any chicken poop. After years and years of selling meat/eggs for just a hair more than I paid for the feed, I've almost eliminated feed costs. After years and years of not being able to take a few days away from the chickens, I now have a system where I can go more than a week.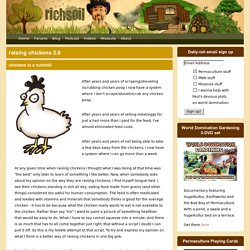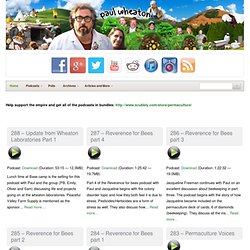 Podcast: Download (Duration: 54:42 — 12.6MB)
permaculture blogs, podcasts and videos by paul wheaton
AboutHarvest.com A for profit social enterprise, all about food.
What to Plant Now: North Central And Rockies Gardening Region
Good Reading About Your Region Best Tomatoes for North Central and Rockies Region , January 2010 High and Dry Oregon Gardening , December 2001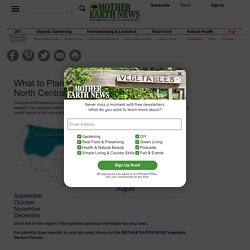 Introduction to Permaculture - 40 hours of Free video lectures
Huge library of homesteading, ag, self-sufficency and other related materials by dkpearl Sep 8