Self Edification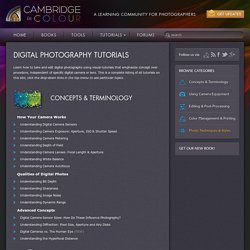 Learn how to take and edit digital photographs using visual tutorials that emphasize concept over procedure, independent of specific digital camera or lens. This is a complete listing of all tutorials on this site; click the drop-down links in the top menu to see particular topics . Photography is going through an exciting transition period as many film photographers are beginning to explore the new capabilities of digital cameras. While the fundamentals have remained similar, other aspects are markedly different. This is a great time to get involved with digital photography.
If you consider yourself a geek, or aspire to the honor of geekhood, here's an essential checklist of must-have geek skills. The term 'geek', once used to label a circus freak, has morphed in meaning over the years. What was once an unusual profession transferred into a word indicating social awkwardness. As time has gone on, the word has yet again morphed to indicate a new type of individual: someone who is obsessive over one (or more) particular subjects, whether it be science, photography, electronics, computers, media, or any other field. A geek is one who isn't satisfied knowing only the surface facts, but instead has a visceral desire to learn everything possible about a particular subject. A techie geek is usually one who knows a little about everything, and is thus the person family and friends turn to whenever they have a question.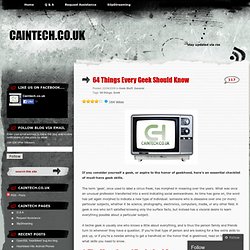 Whether you're a student looking for supplemental learning or you're in the workforce but thirsty for knowledge, you don't have to drop thousands of dollars in tuition to enjoy a top-notch education from some of the best schools in the world. Computer photo by marcopako ; university building photo by J-a-x . While most online resources won't grant you a college degree, there's a lot more to the internet than Wikipedia when it comes to learning.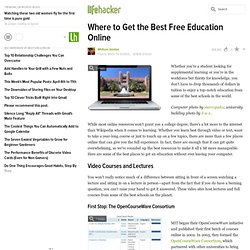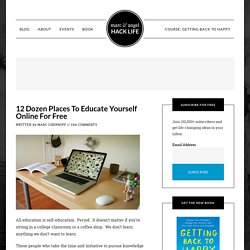 post written by: Marc Email All education is self-education. Period. It doesn't matter if you're sitting in a college classroom or a coffee shop. We don't learn anything we don't want to learn.
Entertainment Meet David Peterson, who developed Dothraki for Game of Thrones There are seven different words in Dothraki for striking another person with a sword. Among them: "hlizifikh," a wild but powerful strike; "hrakkarikh,"a quick and accurate strike; and "gezrikh," a fake-out or decoy strike. But you won't find these words in George R. R.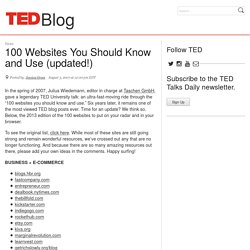 While burying yourself in the stacks at the library is one way to get some serious research done, with today's technology you can do quite a bit of useful searching before you ever set foot inside a library. Undergraduates and grad students alike will appreciate the usefulness of these search engines that allow them to find books, journal articles and even primary source material for whatever kind of research they're working on and that return only serious, academic results so time isn't wasted on unprofessional resources. Note: Visit our updated list for the latest in academic search engines. General