Literacy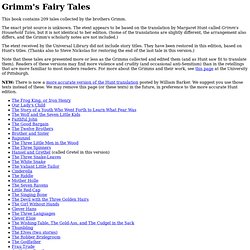 This book contains 209 tales collected by the brothers Grimm. The exact print source is unknown. The etext appears to be based on the translation by Margaret Hunt called Grimm's Household Tales, but it is not identical to her edition. (Some of the translations are slightly different, the arrangement also differs, and the Grimm's scholarly notes are not included.)
The Lucifer Effect by Philip Zimbardo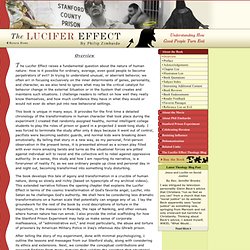 he Lucifer Effect raises a fundamental question about the nature of human nature: How is it possible for ordinary, average, even good people to become perpetrators of evil? In trying to understand unusual, or aberrant behavior, we often err in focusing exclusively on the inner determinants of genes, personality, and character, as we also tend to ignore what may be the critical catalyst for behavior change in the external Situation or in the System that creates and maintains such situations. I challenge readers to reflect on how well they really know themselves, and how much confidence they have in what they would or would not ever do when put into new behavioral settings. This book is unique in many ways.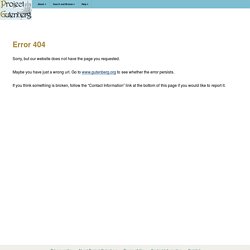 New Kindle Fire Review Before you buy: Read our Webmaster's review of the new Kindle Fire. Some of Our Latest Books Welcome Project Gutenberg offers over 45,000 free ebooks: choose among free epub books, free kindle books, download them or read them online. We carry high quality ebooks: All our ebooks were previously published by bona fide publishers.
AP English Poetry Terms (Presented by Dennis Carroll of High Point University at AP Workshop) Listed and defined below are literary terms that you will need to know in order to discuss and write about works of poetry. You are already familiar with many of these. l. alliteration- the repetition of identical or similar consonant sounds, normally at the beginnings of words.
Visuwords™ online graphical dictionary — Look up words to find their meanings and associations with other words and concepts. Produce diagrams reminiscent of a neural net. Learn how words associate.