Education 2.0
Rentrée scolaire: Un élève sur 5 utilise son smartphone pour tricher - High-Tech
Rentrée scolaire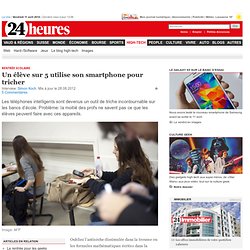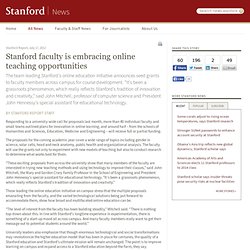 By Stanford Report staff
faculty is embracing online teaching opportunities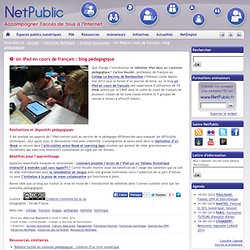 Que change l'introduction de tablettes iPad dans un contexte pédagogique ?
Un iPad en cours de français : blog pédagogique
Pendant que certains préfèrent pourrir le web et piéger leurs élèves, il reste des allumeurs de réverbères qui cherchent heureusement à élever leur élèves à la culture et au savoir historique en se saisissant des médias sociaux.
Piéger les élèves ou les former avec les médias sociaux? | Chronique no 132 | Lyonel Kaufmann blogue…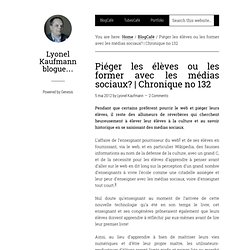 Coursera raises $16M for free online education for the masses
Two Stanford University professors and a dream to educate the world, that's what started Coursera.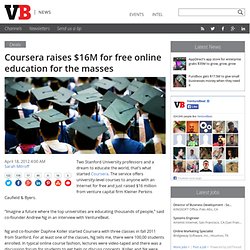 La gamification de l'enseignement produit des premiers résultats, notamment aux États-Unis.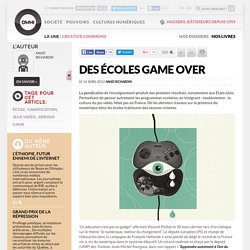 Début 2008, un élève s'est amusé à saboter le contenu de la page Wikipédia consacrée au livre Le Meilleur des mondes, d'Aldous Huxley.
SABOTAGE – Un élève réécrit une page Wikipédia pour ne pas être accusé de plagiat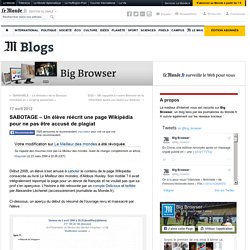 Clayton Christensen's New Book on the Disruption of Higher Education | InnovationManagement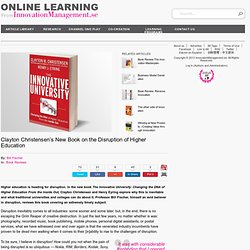 Disruption inevitably comes to all industries: some sooner and some later, but, in the end, there is no escaping the Grim Reaper of creative destruction.
Tablettes, téléphones portables, jeux vidéos, réseaux sociaux : autant d'éléments qui ont fait leur apparition dans les usages des élèves et, parfois, dans les salles de classe.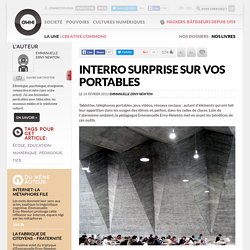 Le député socialiste Patrick Lebreton a interrogé fin novembre, dans une question écrite, le ministère de l'industrie, de l'énergie et l'économie numérique sur la politique numérique du gouvernement à l'égard des élèves, et plus particulièrement des étudiants.
Le gouvernement vante sa politique numérique destinée aux étudiants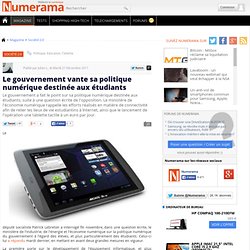 Comment le Royaume-Uni renouvelle son éducation aux sciences
Pour renouveler la façon d'enseigner les sciences, il existe plusieurs initiatives comme La main à la pâte.
post written by: Marc Chernoff Email All education is self-education.
Twitter connaît un véritable succès dans la communauté éducative francophone.
Whether you're a new or seasoned Twitter user, you likely come across confusing hashtags that probably look like a bunch of nonsense.
Khan Academy Blends Its YouTube Approach With Classrooms
I am Salman Khan founder of Khan Academy-AMA : IAmA
MIT is planning to launch an open platform for free online classes, complete with certification for those who demonstrate mastery of their topics.
MIT Announces Platform for Free Online Courses
Virtual and Artificial, but 58,000 Want Course
Stanford Professors Daphne Koller & Andrew Ng Also Launching a Massive Online Learning Startup
Ségou Villages : La croisière d'Internet sur le fleuve Niger