DNA
Get flash to fully experience Pearltrees
( Jean Guitton ) La mémoire, malheureusement, ne se commande pas. Il faut reconnaître notre faible empire sur cette contrée de l'intelligence. Au mieux réussit-on à cultiver aléatoirement certains souvenirs.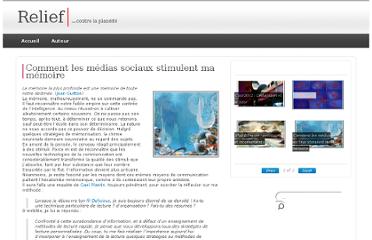 The Eugenics Archive utilizes Flash for enhanced search features, cross referencing, and interactive images created with Zoomifyer. Get the Flash plugin at Adobe.com . The Eugenics Archive will open in a new browser window. I prefer the original, HTML-only Eugenics Archive site, take me there . The site may take a few minutes to load on dial-up connections. You can access the palm version of the site here .
The DNA Learning Center (DNALC) is the world's first science center devoted entirely to genetics education. The DNALC is an operating unit of Cold Spring Harbor Laboratory (CSHL), a world-renowned research institution that has been home to several Nobel Prize winners! Harlem DNA Lab draws on the DNALC's long experience in translating current biological research into hands-on learning activities and establishing teaching centers worldwide. Harlem DNA Lab makes use of instructional methods and technology developed with more than $26 million in federal and foundation grants.