Blogs diseño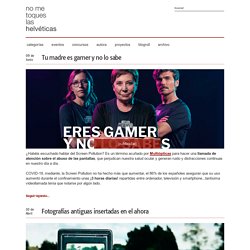 No me toques las Helvéticas | Blog sobre diseño gráfico y comunicación
Las caravanas Cámper son furgonetas que han sido adaptadas para convertirse en pequeñas viviendas móviles con cama, cocina, baño etc. Tuvieron su máximo esplendor durante los años 70 y la Volkswagen Combi es el icono de este movimiento. Entre las ventajas de las cámper frente a las caravanas destacan su bajo consumo, menores dimensiones que las hacen más manejables y rápidas. Esta filosofía es un DIY de máximo nivel que está muy ligado al reciclaje, ecología, y personalización de cosas antiguas.
Rhinonerd Diseño Industrial para todos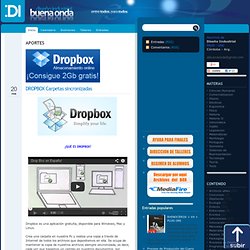 D. I. Buena Onda
Tomar apuntes tiene ventajas añadidas: Ayuda a mantener la atención, ya que si no se está atendiendo no se pueden tomar apuntes. Esto hace que la sesión de clase sea mucho más productiva.Permite conocer qué es lo importante de las transparencias.Facilita el estudio, ya que los apuntes personales con el estilo de cada uno, son más fáciles de recordar que el texto de las transparencias.Ayuda a recordar. El hecho de escribir apuntes de clase hace que se recuerden mucho mejor los contenidos de la clase que si sólo se ha estado escuchando. El método de Cornell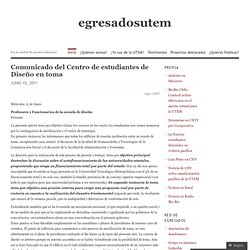 Miércoles 15 de Junio Profesores y Funcionarios de la escuela de diseño Presente La presente misiva tiene por objetivo relatar los sucesos en los cuales los estudiantes nos vemos inmersos por la contingencia de movilización y el vuelco de estrategia. En primera instancia les informamos que todos los edificios de nuestra institución están en estado de toma, exceptuando casa central, el decanato de la facultad de Humanidades y Tecnologías de la Comunicación Social y el decanato de la facultad de Administración y Economía.
egresadosutem
Coleccion de Diseño Packaging
Coleccion de Diseño Packaging .eps de Pepin Press books Puedes usar estos diseños para modificarlos y adaptarlos a tus necesidades, o simplemente escalarlos a tu necesidad. Excelente para graficarlos. Publica: Pepin Press / Agile RabbitFormato: EPS | STamaño: 51 Mb How to Fold | 2002 | ISBN: 9057680394>>>BAJAR ARCHIVO sigue...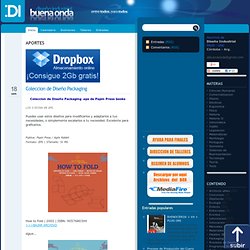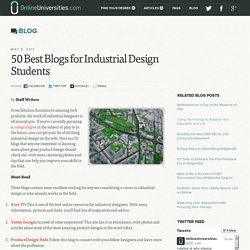 50 Best Blogs for Industrial Design Students
From fabulous furniture to amazing tech products, the work of industrial designers is all around you. If you're currently pursuing a college degree in the subject or plan to in the future, you can get your fix of all thing industrial design on the web. Here are 50 blogs that anyone interested in learning more about great product design should check out, with news, stunning photos and tips that can help you improve your skills in the field. Must-Read These blogs contain some excellent reading for anyone considering a career in industrial design or who already works in the field. Core 77: This is one of the best online resources for industrial designers.
Stanford University has published a 12 video lectures on the Academic Earth site. The courses are a bit outdated, but they are still very educational. All the lectures are given by David Kelley, founder and CEO of IDEO Product Development. And there are many more interesting video lectures on the related website Entrepreneurship Corner.
IDEO: Principios de Diseño de Producto
Ecolect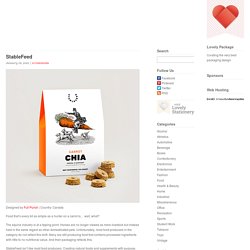 East Van Vodka March 31, 2014 | 0 Comments Designed by Cause+Affect | Country: Canada
Lovely Package® . The leading source for the very best that package design has to offer.
← Otra magnifica seleccion de tarjetas de presentacion La tipografia es un punto importante para todo diseñador. En muchos proyectos encontrar la tipografia correcta en tamaño, espaciado, etc. puede tomar bastante tiempo y atencion.
Color y tipografia en un buen diseño | Adventure Graphics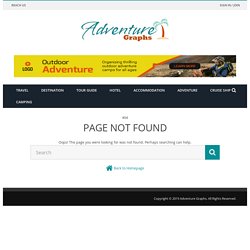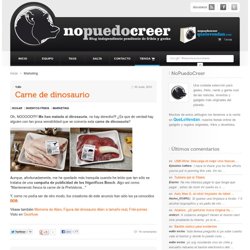 Marketing « No puedo creer que lo hayan inventado…
Seguramente, muchos de vosotros llevaréis cosas de marca, y cuanto más se vea el logotipo mejor, ¿verdad? Pero, ¿cuántos de vosotros usáis lentillas? O mejor dicho, ¿cuántos de vosotros usaríais lentillas si os digo que Dior ha sacado al mercado sus Dior Eyes ? Sí, sí, tal y como lo leéis, ahora podéis comprar unas lentillas de Dior y lucir sus iniciales (CD) en vuestros ojos… el colmo de los colmos, vaya.
Penthouse Design
Core77 / industrial design magazine + resource / home
Posted by Ray | 4 Apr 2014 | Comments (0) The phrase "balloon chair" could mean any number of things, really, so h220430's take fits the bill as well as any of the possibilities (according to their website, the company takes its name from its birthday). If I understand the description correctly, the chair is mounted to the wall, as is its canopy of airless FRP (i.e. non-deflating) balloons, but this scarcely detracts from its visual effect. According to the Tokyo-based design studio, "if you sit in this chair, you'll be able to think positive thoughts even if you are feeling down." And while the "Balloon Chair" might evoke a certain Disney/Pixar film for many of us, it was actually inspired by Albert Lamorisse's classic featurette Le Ballon Rouge from over half a century prior. The critically acclaimed 1956 fantasy is viewable in full on YouTube, and if you haven't seen it (as I had not), I highly recommend it: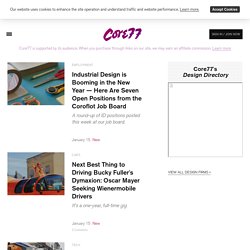 Out of the Box
Chile País de Diseño
Product Design » Yanko Design (120)
This unique, marine-inspired design adopts the basic form of one of the world's naturally occurring sculptural elements, the seashell. The elegant shape has always attracted the eye of artists, scientists and designers and like the seashell, this design's eye-catching, bilateral symmetry and natural strength are also sure to pass the test of time. Contrasting cylindrical cushions, expert craftsmanship and a subtle nautical feel make it a great compliment to classic and contemporary spaces alike. Designer: Branca-Lisboa
Hay un decir que hacer algo es como "Montar en bicicleta, nunca se olvida" Pablo Fernández Christlieb en La velocidad de las bicicletas nos dice que: "La velocidad de una bicicleta es como de 15 kph. Reducir el transporte urbano a este índice no sólo significa hacerlo más económico y ecológico, sino ajustar las situaciones, actividades y tamaños de la ciudad a la dimensión humana, porque, genéticamente, el ser humano está hecho para vivir a 10 kph....
Diseño Industrial, Estilo de Vida
The art of Design/Creative thinking : 10 ways to foster Innovation
The art of Design/Creative thinking : 10 ways to foster Innovation Posted by Richie on Monday, July 12, 2010 · 32 Comments Design is ubiquitous. It is in the magazines we read, the products we use, the services we enjoy and the consumer experiences that happen to us (especially the brand experiences that big companies like Apple and Nike deliver to us these days). Design is an intrinsic factor in what we communicate, in advertisements, in posters and in every TV show we watch. Design plays a very vital role in everything we use and perceive, and is prevalent in the very fabric of our lives.
today and tomorrow
1/05/08 - 1/06/08
linkoteca / AV
100 Amazing Futuristic Design Concepts We Wish Were Real | Webde