Blogs typo
Life in the Alphabet. on the Behance Network. The idea of the project is to represent a letter in a natural form and appearance.Like something alive has turned into a letter and stood still.In some letters it's possible to find symbolism, others are just an abstract form.In the alphabet you can find only one human - a woman in space.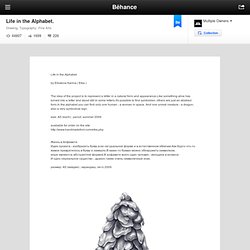 And one unreal creature - a dragon, also a very symbolical sign. size: А5 (each) ; pencil; summer 2009. available for order on the site. Hand lettering by BMD Design. The Dead Words. Typocamp. Brigade AntiPub. Www.typo_fonderie.com #2. Fonts Typefaces - Typofonderie. Typographisme. Typositoire : Une typo et au lit. Le Typographe. Design&Typo - The site. Typekit. ART+TYPO // Labyrinthes coulorimetriques | Coulure.
ART+TYPO // Labyrinthes coulorimetriques Très belles réalisations tirées du portfolio de Stefan Chinof a.k.a.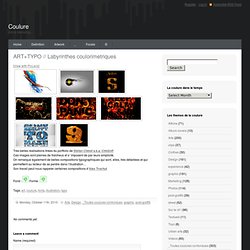 Chin2off Ces images sont pleines de fraîcheus et s' imposent de par leurs simplicité. Design et typo | Typographie et valeurs sémantiques, décryptage des courants graphiques et typographiques.
---