Environment
Exposure to outdoor air pollution: mapped by city | News
World CO2 Emissions
The UK has an estimated £1.5 trillion worth of underground shale gas deposits, which could "contribute significantly to our energy security, reducing our reliance on imported gas, as we move to a low-carbon economy," said Mr Davey. The extraction technique, known as "fracking", is controversial due to the toxic chemicals and amount of water needed to release the trapped gas, and the subsequent risk of seismic activity.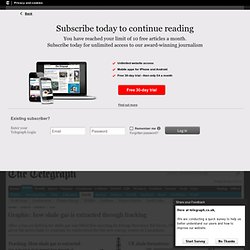 Graphic: how shale gas is extracted through fracking
PhiloGL - US Wind Patterns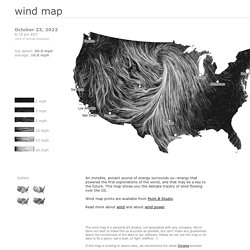 An invisible, ancient source of energy surrounds us—energy that powered the first explorations of the world, and that may be a key to the future. This map shows you the delicate tracery of wind flowing over the US. The wind map is a personal art project, not associated with any company.
2011年の世界の地震 分布図 World earthquakes 2011 Visualization map (2012-01-01)
Tyne ‹ ~Flow
informational landscapes
Visual thinking: Spacetime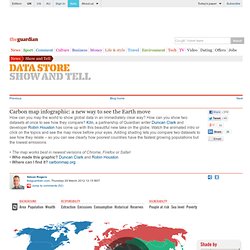 How can you map the world to show global data in an immediately clear way?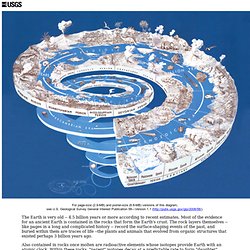 The Earth is very old -- 4.5 billion years or more according to recent estimates. Most of the evidence for an ancient Earth is contained in the rocks that form the Earth's crust. The rock layers themselves -- like pages in a long and complicated history -- record the surface-shaping events of the past, and buried within them are traces of life --the plants and animals that evolved from organic structures that existed perhaps 3 billion years ago.