Environment
5BF_Metrics_poster.jpg (Image JPEG, 1500x1043 pixels) - Redimensionnée (72%) Exposure to outdoor air pollution: mapped by city | News. Turn autoplay off Edition: <span><a href=" Sign in Beta About us.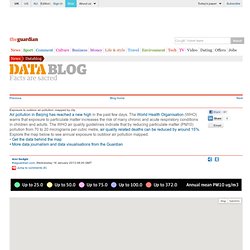 World CO2 Emissions. Graphic: how shale gas is extracted through fracking. PhiloGL - US Wind Patterns. Wind Map. An invisible, ancient source of energy surrounds us—energy that powered the first explorations of the world, and that may be a key to the future.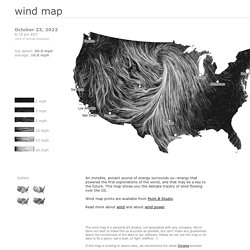 This map shows you the delicate tracery of wind flowing over the US. The wind map is a personal art project, not associated with any company. 2011年の世界の地震 分布図 World earthquakes 2011 Visualization map (2012-01-01) Enercities. Tyne ‹ ~Flow. Informational landscapes. Visual thinking: Spacetime. Carbon map infographic: a new way to see the Earth move. Geologic Time: Graphical Representation of Geologic Time. The Earth is very old -- 4.5 billion years or more according to recent estimates.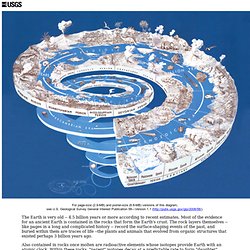 Most of the evidence for an ancient Earth is contained in the rocks that form the Earth's crust. The rock layers themselves -- like pages in a long and complicated history -- record the surface-shaping events of the past, and buried within them are traces of life --the plants and animals that evolved from organic structures that existed perhaps 3 billion years ago.
---