Curation Market
Russian investor Yuri Milner — whose firm has invested in fast-growing start ups like Facebook Inc. — said Wednesday that a good cue to exit investments is when the company's founders start to exit.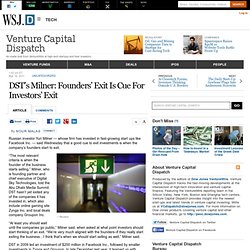 Curation
We largely invest in consumer web services with a large number of engaged users where the users create the content. Services like this can become messy and hard to navigate.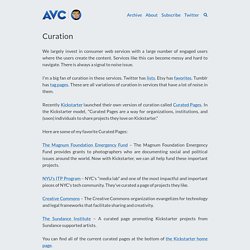 I keep hearing people throw around the word "curation" at various conferences, most recently at SXSW. The thing is most of the time when I dig into what they are saying they usually have no clue about what curation really is or how it could be applied to the real-time world. So, over the past few months I've been talking to tons of entrepreneurs about the tools that curators actually need and I've identified seven things.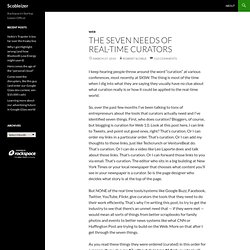 phildunn.amplify
Fark has been a longstanding aggregator of news site for more than a decade.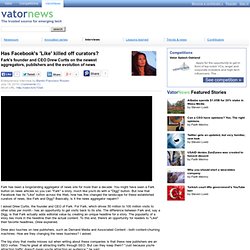 Has Facebook's 'Like' killed off curators?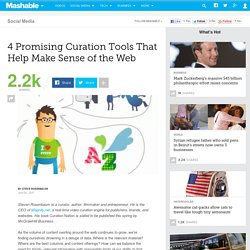 Steven Rosenbaum is a curator, author, filmmaker and entrepreneur. He is the CEO of Magnify.net, a real-time video curation engine for publishers, brands, and websites.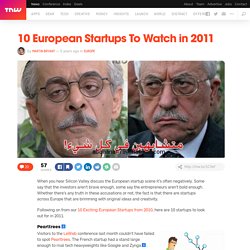 When you hear Silicon Valley discuss the European startup scene it's often negatively. Some say that the investors aren't brave enough, some say the entrepreneurs aren't bold enough.
MySpace reposition on curation
The launch of the new MySpace begins today; it marks not only the release of a completely overhauled design, but the start of a fundamental shift in focus for what was once the world's preeminent social network. MySpace will roll out a completely revamped interface to its users starting today, but the rollout won't be complete until the end of November. And because so much has changed, we can't possibly cover every aspect of the new website and mobile experience in a single article.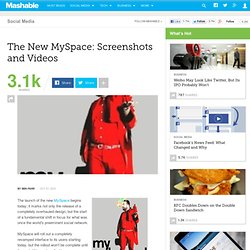 MySpace Logo Video
The New Myspace: An Introduction
@Isotope: Thanks for the comment. by lavigiedelacom Jan 31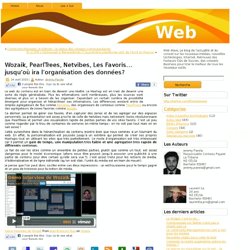 Le web du contenu est en train de devenir une réalité.
Wozaik, PearlTrees, Netvibes, Les Favoris… jusqu'où ira l'organi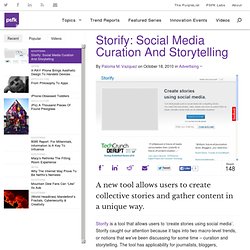 Storify: Social Media Curation And Storytelling
Storify is a tool that allows users to 'create stories using social media'. Storify caught our attention because it taps into two macro-level trends, or notions that we've been discussing for some time – curation and storytelling. The tool has applicability for journalists, bloggers, professionals, brands and even casual, personal online storytelling (i.e., "storifying" personal travels). One feature we found particularly noteworthy about Storify – vs. other curation tools like Posterous or Tumblr – is the ability to create a story utilizing specific lines of text from a larger story (that most relevant to the story you're trying to tell).