Image Manipulation - 2D
Bugfixes Index Array out of bounds in CTriangulation.add() (Morphing doesn't start) 26.01.2009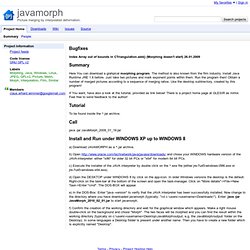 javamorph - Picture merging by interpolated deformation.
So is there a linux equivalent of irfanview? Also if you have room on your drive you can run a VM and more than one OS. That is if you really want any of the apps you ran under windows. Happy Pearling l8trs by timepeaces Jul 25
Please visit us at GrafX2 new home: http://pulkomandy.tk/projects/GrafX2 GrafX2 is a bitmap paint program inspired by the Amiga programs Deluxe Paint and Brilliance.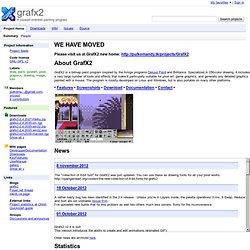 Liquid Rescale GIMP plugin
Click here to edit contents of this page. Click here to toggle editing of individual sections of the page (if possible). Watch headings for an "edit" link when available.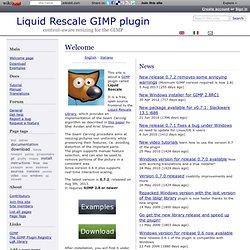 Liquid Rescale - Créer & Éditer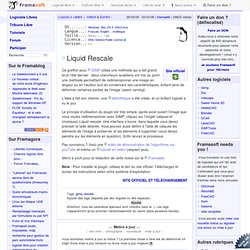 Ce greffon pour GIMP utilise une méthode qui a fait grand bruit l'été dernier : deux chercheurs israéliens ont mis au point une méthode permettant de redimensionner une image en largeur ou en hauteur tout en conservant ses caractéristiques, évitant ainsi de déformer certaines parties de l'image (seam carving). L'idée a fait son chemin, une bibliothèque a été créée, et un brillant logiciel a vu le jour. Le principe d'utilisation du plugin est très simple, après avoir ouvert l'image que vous voulez redimensionner avec GIMP, cliquez sur l'onglet calques et choisissez Liquid rescale.