Creative
Honda Experiment
A fun twist to a traditional winter craft.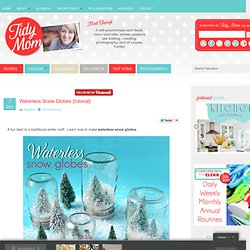 How to make a snow globe
George Demo
marinetoysfortots eBay Store About My Store
Domino's Pizza has found a novel way to engage iPad users and maybe sell a few more pizzas along the way. The pizza chain has created an app that lets you make a pizza onscreen and then order it in real life. Domino's Pizza Hero is a game/app that simulates the experience of kneading dough, spreading sauce, sprinkling cheese, placing toppings and cutting slices all while a timer ticks away.
Domino's Lets You Make a Pizza On Your iPad and Then Order it in Real Life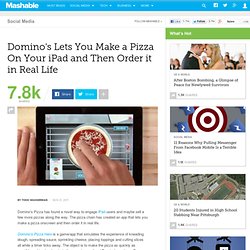 Thanks for visiting Nike. We are temporarily closed for scheduled maintenance,we'll be back soon so please try again later. Entschuldige, wir mussten den Online-Store wegen Wartungsarbeiten schließen.
Winter's Angry, Fight Back. - gridiron
unnamed pearl
You Are My Fave
Hi, it's Mandi from Making Nice in the Midwest. When my husband and I first moved into our ranch home two years ago, we weren't quite sure how to fill out the long living room space, but we were sure we wanted some extra storage for our modest collection of books. After quite some time of living with this empty corner of the living room, I decided the perfect solution for the space was to build an adjustable shelving system that could eventually be lengthened into a workspace. We needed it to be adjustable, nice looking, and not too expensive. So instead of buying a pricy shelving system from a home store, we bought shelving standards and poplar wood to make our own! The corner is filled out nicely now, our stuff is organized, and I love knowing I can reorganize the shelves as time goes on.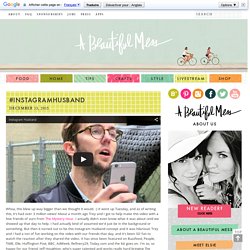 A Beautiful Mess
Aug 15 I'm starting a new series on Oh Happy Day on how to make different pinatas!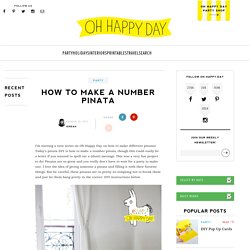 How to Make a Number Pinata
Oh Happy Day!
Nowadays we're all looking for ways to stay motivated for longer periods of time to get the work we need to get done, actually done.
10 Spectacular Ways To Stay Motivated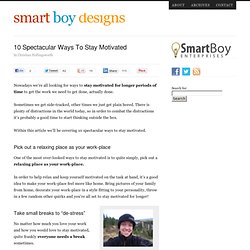 Vandelay Design Blog | Web Design Blog
Graphic and web design are areas that thrive off the creation and manipulation of trends. If you've ever closely studied either area, you know there are many basic rules of thumb. From these basics spread many of today's newest trends. The gift and curse of trends are they're never a secret. Like any popular thing, once it catches on, it spreads and grows like wildfire.
3191 miles apart
ShareSomeCandy
[ Americans Love Letters ]
Sometimes I am very slow to understand.
What is a Book?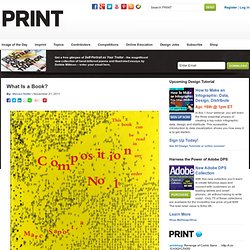 UP by Jawbone | Make Healthy Living Fun & Social
Postcards connecting the world
listography
DAY TO NIGHT - CONEY ISLAND by Stephen Wilkes
The Future of 3-D Printing: What's Taking Shape?
Spin — Motion
Logopond - Identity Inspiration
the professional association for design
CMYK Magazine // Home
52 Cups of Coffee
Unique and Custom Modern Wedding Invitations
1000 journals - Journals
Cupcake Mag
Little Brown Pen
Nothing proves that laziness is the true mother of invention quite like user-generated content.
Band Crowdsources Music Video From Fans' Instagram Photos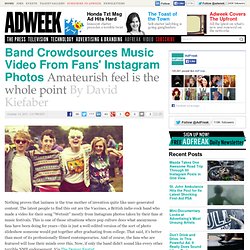 Make your own book. Make it great.
Top 10 Lists - Listverse
October 4th, 2013 My newest offering. Please note: The book is compiled in part from some of my other books and also includes some new material.
Blog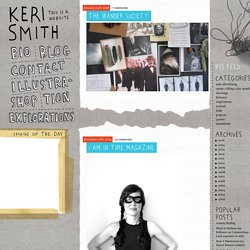 Print's Color Conference
The world of visual culture shares one powerful influencer: color. Find out from some of the most fascinating thinkers in fashion, film, design, theater, photography, food and more how to harness the power of color to move audiences, move products, and move the world. This first-of-its-kind event will bring the top creative thinkers and experts in visual culture together to reveal their passion for color, their processes, and their ideas on how color connects us all.