Creative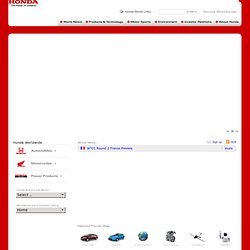 Honda Experiment
Honda Worldwide Home Contents Automobiles Motorcycles Power Products Products & Technology
How to make a snow globe
George Demo
marinetoysfortots eBay Store About My Store
Domino's Pizza has found a novel way to engage iPad users and maybe sell a few more pizzas along the way. The pizza chain has created an app that lets you make a pizza onscreen and then order it in real life. Domino's Pizza Hero is a game/app that simulates the experience of kneading dough, spreading sauce, sprinkling cheese, placing toppings and cutting slices all while a timer ticks away.
Domino's Lets You Make a Pizza On Your iPad and Then Order it in Real Life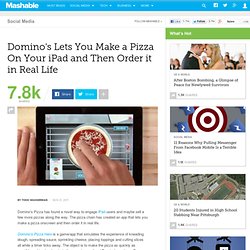 Thanks for visiting Nike. We are temporarily closed for scheduled maintenance,we'll be back soon so please try again later. Entschuldige, wir mussten den Online-Store wegen Wartungsarbeiten schließen.
Winter's Angry, Fight Back. - gridiron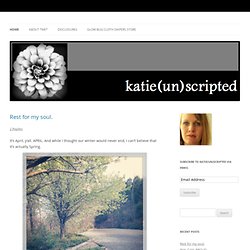 At the end of 2013, I said I was going to start loving myself more. I wasn't exactly sure how that looked, emotionally, spiritually or physically, but I knew I needed to do it for more than just myself. And I'll tell you it's been harder than I thought.
unnamed pearl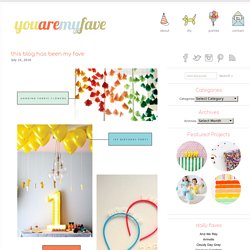 You Are My Fave
If you're looking for an easy way to decorate for this weekend's festivities, look no further than a turf rug. Sure when used for it's original purpose it looks like a bad mini golf course but hang it up on the wall and add some paper flowers and you've got yourself a springy backdrop worthy of your brunch spread. See the full tutorial right here on Julep. I'm sharing these picnic lunches with parents in mind.
Here in southern Missouri, where we live, spring is tormenting us. One day it's nice and warm; you could totally wear sandals and no jacket at all (which excites me as I LOVE sandals). The next day it's cold, and I find myself pulling my coat back out of the closet. Also, one of my brulees got a little too toasty. Guess which one? I tend to do that to my first one almost every time.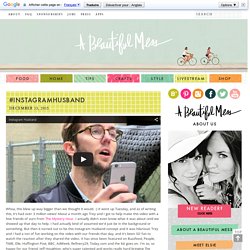 A Beautiful Mess
Aug 15 I'm starting a new series on Oh Happy Day on how to make different pinatas! Today's pinata DIY is how to make a number pinata, though this could easily be a letter if you wanted to spell out a (short) message. This was a very fun project to do! Pinatas are so great and you really don't have to wait for a party to make one. I love the idea of giving someone a pinata and filling it with their favorite things.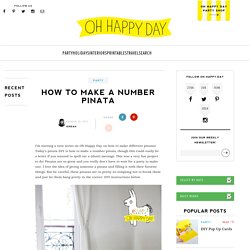 How to Make a Number Pinata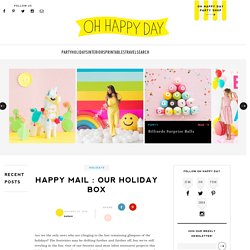 Apr 10 You Can't Always Get What You Want I almost titled this "Stop adding this stuff to your cart Jordan, you can't ever have it." We are starting to actually decorate the house (way more fun than redoing the electrical!) But lately I've found that I'll narrow down my lighting options for the dining room and realize none of the tabs open in my browser cost less than $9000. Since when did my taste get so expensive?
Oh Happy Day!
Nowadays we're all looking for ways to stay motivated for longer periods of time to get the work we need to get done, actually done. Sometimes we get side-tracked, other times we just get plain bored. There is plenty of distractions in the world today, so in order to combat the distractions it's probably a good time to start thinking outside the box. Within this article we'll be covering 10 spectacular ways to stay motivated.
10 Spectacular Ways To Stay Motivated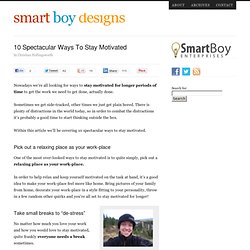 Vandelay Design Blog | Web Design Blog
When you're trying to decide what platform, shopping cart, or CMS to use for an e-commerce site the options can become overwhelming. You could go with an open source option, a simple shopping cart for selling digital downloads, an enterprise system for large shops, create your own custom system, or choose a hosted platform. In recent years several hosted e-commerce platforms have gained in popularity, partly because they are very easy to setup and use. Every option will have pros and cons, and in this article we'll take a detailed look at hosting platforms to help you decide if this is the right option for you or your client. A hosted e-commerce platform will provide you with web hosting as well as the e-commerce functionality.
3191 miles apart
ShareSomeCandy
diem chau Posted by Caitie on April 02, 2014 in category: art, category: sculpture | Permalink | Comments (0) Reblog (0) | | | | | Digg This | Save to del.icio.us
[ Americans Love Letters ]
A world without letters would be a cold one. It's a world that may quickly be upon us. As digital communication grows, the art of letter writing fades. Imagine a soldier fighting overseas, without a folded piece of hope to carry in his pocket.
Sometimes I am very slow to understand. Such is the case with Visual Editions (U.K.) Composition No.1 by Marc Saporta. It is a box with loose pages.
What is a Book?
Jawbone's contribution to the "personal health tracking device" market is now officially on sale. I have had my eye on the UP ever since it was announced months and months ago. On last week's episode of The B&B Podcast, Ben and I talked about the UP and the Fitbit (which I have heard amazing things about).
UP by Jawbone | Make Healthy Living Fun & Social
Postcards connecting the world
listography
DAY TO NIGHT - CONEY ISLAND by Stephen Wilkes
The Future of 3-D Printing: What's Taking Shape?
Spin — Motion
Logopond - Identity Inspiration
the professional association for design
CMYK Magazine // Home
52 Cups of Coffee
Unique and Custom Modern Wedding Invitations
1000 journals - Journals
Cupcake Mag
Little Brown Pen
Band Crowdsources Music Video From Fans' Instagram Photos
Make your own book. Make it great.
Top 10 Lists - Listverse
Blog
Print's Color Conference