Indigenous Communities & Mining, Deforestation etc
This group next total support - the Amazon and its indigenous people are being raped and plundered. Act now folks! by bobgreenie Apr 20
MONTEVIDEO, Sep 24, 2011 (IPS) - Artificial single-species forests are expanding fast in countries of the developing South, fuelled by low production costs and incentives from governments, and causing severe social and environmental impacts, warned experts from around the world who met this week in the Uruguayan capital. The so-called "green deserts" are encroaching on the fertile soil of South America and other regions, with the proliferation of plantations of fast-growing and high water-demanding trees to be used to produce pulp and paper, and for other industrial uses, displacing local communities and threatening native ecosystems.
No Birds Sing in Monoculture "Forests"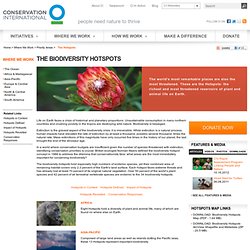 Page Content Life on Earth faces a crisis of historical and planetary proportions. Unsustainable consumption in many northern countries and crushing poverty in the tropics are destroying wild nature.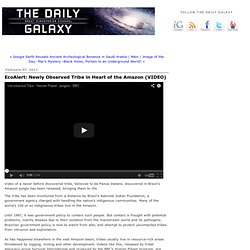 Video of a never before discovered tribe, believed to be Panoa Indians. discovered in Brazil's Amazon jungle has been released, bringing them to life. The tribe has been monitored from a distance by Brazil's National Indian Foundation, a government agency charged with handling the nation's indigenous communities. Many of the world's 100 or so indigineous tribes live in the Amazon.
EcoAlert: Newly Observed Tribe in Heart of the Amazon (VIDEO)
Brazilian businessman Roberto Waack has told potential investors around the world about his sustainable forestry firm, explaining how it sells certified wood, conserves water, and protects forests. But at meeting after meeting, he gets the same question: Is there money to be made from trees absorbing fossil fuel emissions?
Amazon Opportunity: Brazil Doesn't Count on Carbon Market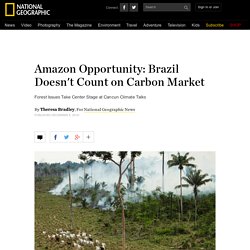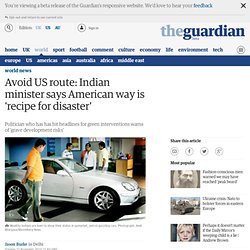 Avoid US route: Indian minister says American way is 'recipe for disaster' | World news
The Indian environment minister, Jairam Ramesh, has attacked the growing Indian taste for the American lifestyle, which he called the "most unsustainable in the world today". In an interview with the Guardian, Ramesh, who will travel this weekend to Cancun in Mexico for the next round of global climate negotiations, said the world was paying the price for "the US model of development" which, he said, India and China have embraced. "It is a paradigm fraught with grave risks.
The Kogi of Colombia--Lost Tribe of Pre-Colombian America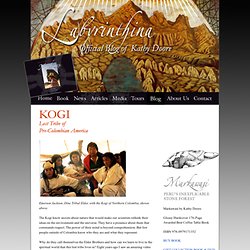 Emerson Jackson, Dine Tribal Elder, with the Kogi of Northern Colombia, shown above.
Imagine how this feels: The land and weather are turning erratic and dangerous.
New documentary recounts bizarre climate changes seen by Inuit elders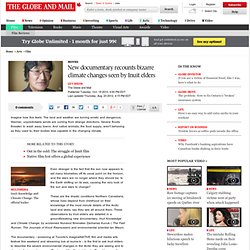 Vedanta victory masks growing threats to indigenous people globally
The Indian government's recent decision to ban Vedanta Resources from mining on sacred land belonging to an indigenous community came after months of pressure from campaign groups, extensive media coverage and unprecedented levels of opposition from a variety of quarters.