Chelsea (nee Bradley) Manning
Military Judge Sentences Bradley Manning to 35 Years in Prison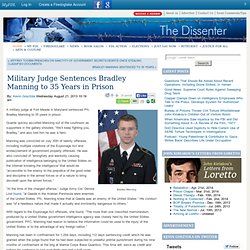 Bradley Manning A military judge at Fort Meade in Maryland sentenced Pfc. Bradley Manning to 35 years in prison. Guards quickly escorted Manning out of the courtroom as supporters in the gallery shouted, "We'll keep fighting you, Bradley," and also told him he was a hero. Manning was convicted on July 30 of twenty offenses, including multiple violations of the Espionage Act and embezzlement of government property offenses.
There Are People Who Should Have to Plead for Mercy from a Judge—None Are Named Bradley Manning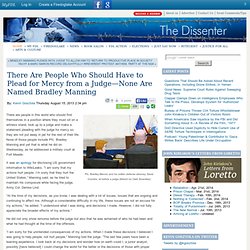 Pfc. Bradley Mannin and his civilian defense attorney, David Coombs, sit before a judge (Sketch by Clark Stoeckley) There are people in this world who should find themselves in a position where they must sit on a witness stand, look up to a judge and make a statement pleading with the judge for mercy so they are not put away in jail for the rest of their life.
US of A vs. Prviate Manning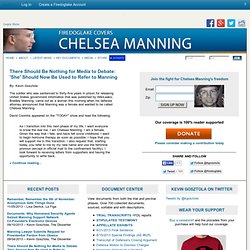 Covers Bradley Manning's Court Martial
Update on Bradley Manning's Condition Recent Posts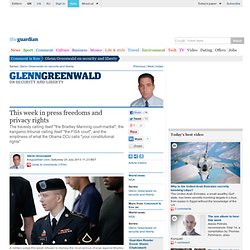 This week in press freedoms and privacy rights | Glenn Greenwald | Comment is free
A military judge this week refused to dismiss the most serious charge against Bradley Manning. Photograph: Patrick Semansky/AP I'm on a (much-needed) quick vacation until Sunday, so I'll just post a few brief items from what has been a busy and important week of events, particularly when it comes to press freedom and privacy: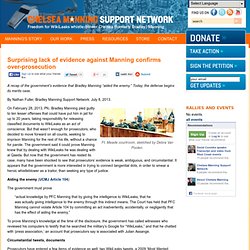 A recap of the government's evidence that Bradley Manning "aided the enemy." Today, the defense begins its merits case. By Nathan Fuller, Bradley Manning Support Network. July 8, 2013.
» Surprising lack of evidence against Manning confirms over-prosecution Bradley Manning Support Network
For more information on the lack of public and press access to United States v. Pfc. Manning, visit the Center for Constitutional Rights , which filed a petition requesting the Army Court of Criminal Appeals (ACCA) "to order the Judge to grant the public and press access to the government's motion papers, the court's own orders, and transcripts of proceedings, none of which have been made public to date." The statement below was read by Private First Class Bradley E. Manning at the providence inquiry for his formal plea of guilty to one specification under Article 92 with a substituted time frame for the offense, and nine specifications for lesser included offenses under Article 134. Below is a transcript was taken by journalist Alexa O'Brien at the Article 39(a) session of United States v.
Pfc. Bradley E. Manning's Statement for the Providence Inquiry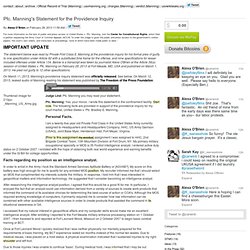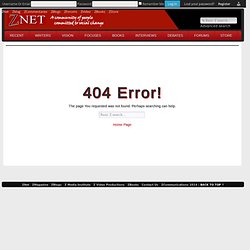 Z Blogs | After two years, Amnesty explains why Bradley Manning has not been named a Prisoner of Conscience:
After two years, Amnesty explains why Bradley Manning has not been named a Prisoner of Conscience: UPDATE Below - added March 13, 2013 Over two years ago, in January of 2011, Amnesty USA told me they were "investigating" if Bradley Manning qualified as a "Prisoner of Conscience". They told me they weren't sure about his motivations and they'd have to look at his employment contract. I was then dismayed to see that the LA Times editorial board, hardly a revolutionary group, came out with a strong denunciation of Manning's barbaric pre-trial detention before Amnesty had made any public statement in his defence. Members of the Pussy Riot band in Russia were jailed on February 21, 2012.
I am Bradley Manning
Bradley Manning
All Charges Against Bradley Manning Referred to Court Martial
Pfc.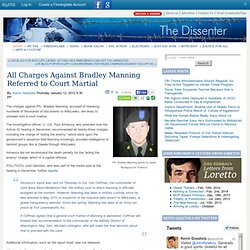 WASHINGTON — The military officer who presided over an evidentiary hearing on charges against Pfc. , accused of leaking hundreds of thousands of confidential government documents to , recommended on Friday that Private Manning face court martial. The officer, Lt.
Court Martial Recommended for Private Manning in WikiLeaks Case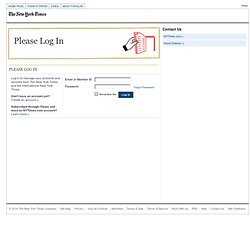 Government to argue speedy trial doesn't apply to Bradley Manning | Rights & Liberties
PFC Bradley Manning UPDATE – 11:45 PM EST According to statement by defense, "PFC Manning is not pleading guilty to the specifications as charged by the Government. Rather, PFC Manning is attempting to accept responsibility for offenses that are encapsulated within, or are a subset of, the charged offenses. The Court will consider whether this is a permissible plea." I've put a strike through "all charged" because I do not feel it appropriately reflects what Manning did with the notice of plea.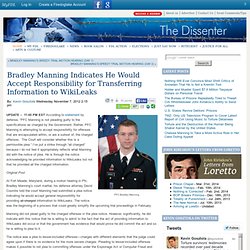 Bradley Manning Indicates He Would Accept Responsibility for Transferring Information to WikiLeaks
My office has received several media inquiries regarding the current status of PFC Manning's case. The entry below explains the current case status and the process forward.
PFC Manning Case Update
PFC Manning is currently being held in maximum custody. Since arriving at the Quantico Confinement Facility in July of 2010, he has been held under Prevention of Injury (POI) watch.
A Typical Day for PFC Bradley Manning
Populating content today.
US versus Manning, Assange, WikiLeaks, and the Press, the Time Line
Alexa O'Brien: Bradley Manning Archives
Alexa O'Brien is a journalist, researcher, and social activist. She is currently investigating the Bradley Manning trial and the US government's pursuit of Wikileaks. JAMES GREEN: Could you start off by telling me about the work you're doing right now on the Bradley Manning case?
Bradley Manning, the NDAA and Wikileaks
Bradley Manning/Wikileaks Timeline | Firedoglake - firedoglake.com
Pfc.
Key Wikileaks-Manning Articles | Firedoglake - firedoglake.com
The Evolving Media Portrait of the Wikileaker
BRADLEY MANNING--GAY HERO. Huge banner at San Francisco Pride
"WikiSecrets" Julian Assange Full Interview Footage
Courage to Resist - PayPal cuts service to Courage to Resist, Bradley Manning support - WikiLeaks Tsunami
As WikiLeaks' Assange Freed on Bail, Alleged Military Leaker Bradley Manning Imprisoned under Inhumane Conditions
The inhumane conditions of Bradley Manning's detention - Glenn Greenwald - Salon.com - www.salon.com
Private Bradley Manning - Video Interview with Brian Manning | FRONTLINE
WikiLeaks: Bradley Manning 'in increasingly fragile condition' - World news, News
Inhumane Treatment of WikiLeaks Soldier Bradley Manning
A Visitor Watches Bradley Manning's Mental Health Deteriorate
Inhumanity at Quantico
Stop the Inhumane Treatment of Bradley Manning: Sign Our Letter
Bradley Manning and the stench of US hypocrisy | Ryan Gallagher | Comment is free
Supporters of WikiLeaks soldier heckle Obama
'I Can't Believe What I'm Confessing to You': The Wikileaks Chats | Threat Level
New Chat Logs Say Bradley Manning Got Information From White House Staff and Other "Politically Tied" People
Be An Army Of One For Bradley Manning - www.freebradley.org
Demand a Pardon for WikiLeaks Whistleblower Bradley Manning - Sign the Petition
Voters For Peace - National White House Call-in Day to Support Bradley Manning
Drop the "aiding the enemy" charge against Wikileaks whistleblower Bradley Manning