Asperger's Sites
What is a sensory diet? Just as your child needs food throughout the course of the day, his need for sensory input must also be met. A "sensory diet" (coined by OT Patricia Wilbarger) is a carefully designed, personalized activity plan that provides the sensory input a person needs to stay focused and organized throughout the day. Just as you may jiggle your knee or chew gum to stay awake or soak in a hot tub to unwind, children need to engage in stabilizing, focusing activities too. Infants, young children, teens, and adults with mild to severe sensory issues can all benefit from a personalized sensory diet.
Sensory Diet Activities - SensorySmarts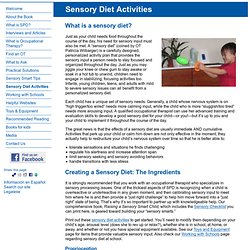 sensory-diet
Equine Therapy in Southern NJ
Shadow Home
Sensory Processing Disorder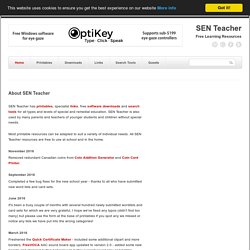 See also: Asperger's Syndrome Autism is most usually defined as a triadic impairment of social interaction, communication and imagination. Autism is generally characterised as a spectrum or continuum of functioning and impairment. The most severe type of autism, Kanner's Autism (SLD Autism) is estimated to effect around 10 to 30 births per 10,000 and is associated with significant and life-long learning, social and communication disabilities.
SEN Web Links : Autism
Asperger's syndrome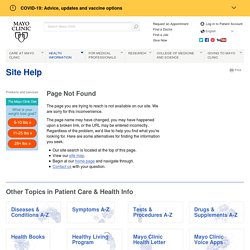 Free E-newsletter Subscribe to Housecall Our weekly general interest e-newsletter keeps you up to date on a wide variety of health topics. Sign up now close window
Asperger's syndrome: Alternative medicine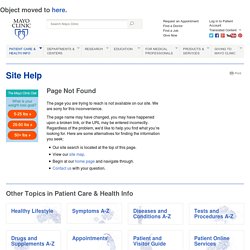 By Mayo Clinic staff Because there are no definitive treatments for Asperger's syndrome, some parents may turn to complementary or alternative therapies. However, most of these treatments haven't been adequately studied. It's possible that by focusing on alternative treatments, you may miss out on behavior therapies that have more evidence to support their use.
Asperger Syndrome Education Network (ASPEN)
The Online Asperger Syndrome Information and Support Center
ASPERGER'S DISORDER HOMEPAGE
I received many comments wondering when I was going to post 50 things you should say to autism parents like I promised. Here is one comment that I think sums up how many people feel " I do not have autistic children. Most of the things on this list sound horrible.
Autism Island: 50 things you SHOULD say to autism parents.
Time Management Tips and Adult ADD I'm running late. I'll be there in just a little while. I am so sorry that I am late. How many times have you said these words? It feels terrible to be late -– to work, to your doctor's appointment, to your meeting, to meet a friend, getting the kids to school, and even worse, picking the kids up from school.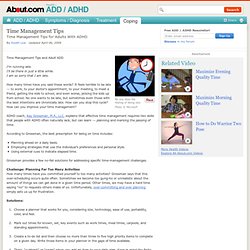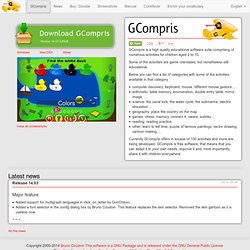 GCompris is a high quality educational software suite comprising of numerous activities for children aged 2 to 10. GCompris is a high quality educational software suite comprising of numerous activities for children aged 2 to 10. Some of the activities are game orientated, but nonetheless still educational.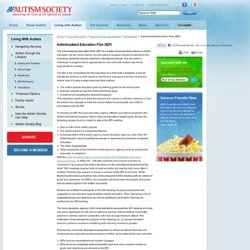 Autism Society - Individualized Education Plan (IEP)
The Individualized Education Plan (IEP) is a written document that outlines a child's education. As the name implies, the educational program should be tailored to the individual student to provide maximum educational benefit. The key word is individual. A program that is appropriate for one child with autism may not be appropriate for another.
1. Preface The purpose of this guidance is to assist educators, parents, and state and local educational agencies in implementing the requirements of Part B of the Individuals with Disabilities Education Act (IDEA) regarding Individualized Education Programs (IEPs) for children with disabilities, including preschool-aged children.
Archived: Guide to the Individualized Education Program