Arts and crafts
Arts and crafts...how tos, makes and things you might want to learn... or rather things dink wants to :) dinksdesigns Feb 8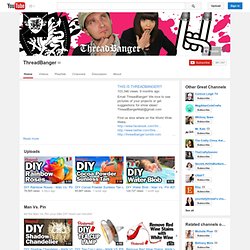 Welcome to YouTube!
How to Unravel a Sweater to Recycle Yarn
This is the sweater we will be unraveling.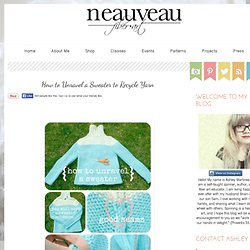 craftgawker is a curated photo gallery that allows the visual search and discovery of handmade arts and crafts to inspire your own projects. we publish photography submitted by craft bloggers from around the world. our editors review submissions daily and choose the highest quality, most creative images to showcase. Hover over photo to see the post title.Click on the photo to open submitter's blog post in new tab.Hover over photo to display the social media sharing options.Tap on the magnifying glass or #PostNumber to open post permalink page to view categories and tags or report an issue.Shows the number of times a post is favorited and gawked/clicked.Add the post to your favorites page, if you create a user account. Also organize your favorites by tagging and saving notes on your favorite posts.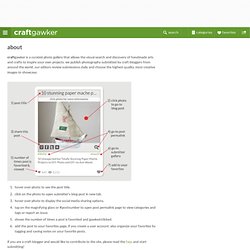 About
Edit Article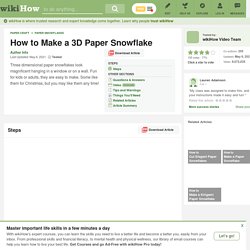 Let's Sculpt! pg.1