Artists/inspiration
Renée Nault.com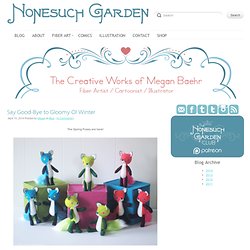 Nonesuch Garden - Handmade Designer Plush Dolls by Megan Baehr
The time has come! The 2014-2015 Nonesuch Garden Club is here! Bronze Members pay a pledge of $1.00 per month. This membership is great for people who want to support Nonesuch Garden in a casual way.
Megan Baehr
Rapture series on the Behance Network
The pursuit of release or transcendence occur most purely within the seemingly opposing natures of religion and 'sin'. This is dealt with explicitly in my Rapture series, the inspiration for which originated from my interest in Bernini's sculpture 'The Ecstasy of St.Teresa' and how Bernini visualised 'religious ecstasy' in an abstract form and inadvertently drew comparisons to psycho-sexual release: "He appeared to me to be thrusting it at times into my heart, and to pierce my very entrails; when he drew it out, he seemed to draw them out also, and to leave me all on fire with a great love of God.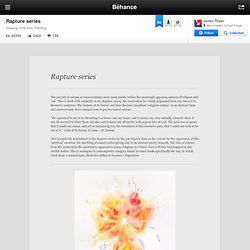 Contact Me Facebook Twitter Mr.Oblivious Archive About Mr.Oblivious. As with most things, Mr.Oblivious began with a question. How many times can you tell the same joke and still make it funny (or at least reasonable funny?) and could it be done in a comic strip?
Mr.Oblivious Cartoons, Comics, Animation and Illustration!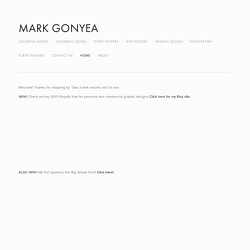 A born eccentric, Erin Paul is deliberately unknown throughout New Hampshire for littering the roadside with green alien baby dolls. She has been successful in expressing herself through painting, film, and karaoke, and has won many friends and enemies in this fashion. She resides on top of a great mountain, where the wildlife fear to tread, for her influe...nce is powerful. She can be spotted in many, if not most, of the bars of central New Hampshire, where she is unafraid to mingle with people of any stripe or background. She finds inspiration in life's minutiae, where details breed and thrive.
Mobile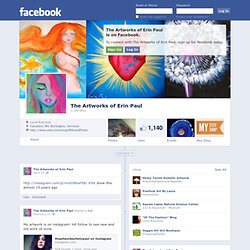 Home
Hi, I am freelance artist living and creating in Waterbury Center, VT. I believe that art is a process of discovery and I thrive on working in a variety of mediums including painting, sculpture, assemblage and collage. Being from a long line of ladies who love to fish I became hooked on the sport as soon as I pulled my first bass out of Lake Champlain.
Rachel Laundon Art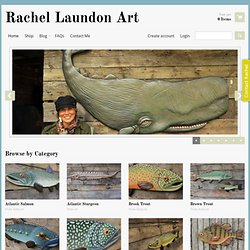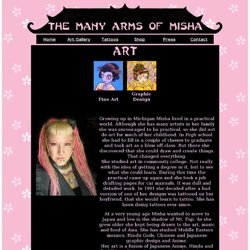 At a very young age Misha wanted to move to Japan and live in the shadow of Mt. Fuji. As she grew older she kept being drawn to the art, music and food of Asia. She has studied Middle Eastern mosaics, Hindu Gods, Chinese and Japanese graphic design and Anime. Her art is a fusion of Japanese Anime, Hindu and Buddhist religious imagery and traditional tattoo design. Her favorite subjects to paint are mermaids, pin-ups, geishas, and monsters; preferable a mix of at least two of them at once.
art
Bethany Bond—Photographic Artist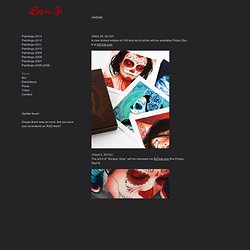 ///Nov 25, 2013///A new limited edition of 100 box set of prints will be available Friday Dec. 6 at 827ink.com ///Sept 3, 2013///The print of "Serape, Grey" will be released via 827ink.com this Friday, Sept 6. ///July 31, 2013///2 New print releases with Corey Helford Gallery.