Art
This pearl project should be centred on Crafts & Art. Handmade art, art in it's more traditional sense.
Martin Wittfooth. Jussi Lehtiniemi - Portfolio. A u d r e y * k a w a s a k i. Statuette - River god. Physical description Terracotta figure, a 'sketch-model' of a river god, roughly modelled and half-reclining.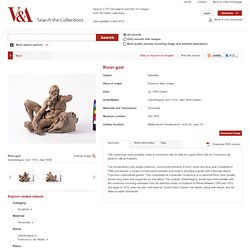 The left arm between biceps and wrist is broken away. Place of Origin Florence, Italy (made) Date. Welcome to the Central Illustration Agency. Trevor Grove Sculpture and Illustration. Sideshow Collectibles. The DrawingBoard • View forum - Model sheets. Com. Space Helmet: It Ain't What it Seams. I have now cut and stitched together the four main parts of the helmet, and then shaped the wet leather over the yard sale plastic original.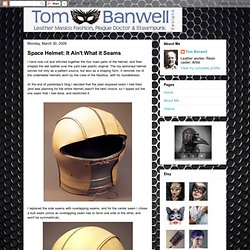 The toy astronaut helmet serves not only as a pattern source, but also as a shaping form. It reminds me of the underwater helmets worn by the crew of the Nautilus, with its roundedness. At the end of yesterday's blog I decided that the plain exposed seam I had tried (and was planning for the entire helmet) wasn't the best choice, so I ripped out the one seam that I had done, and restitched it. Puck Collective. Graphic Artists Group News. TENORI-ON. The interface with light and sound.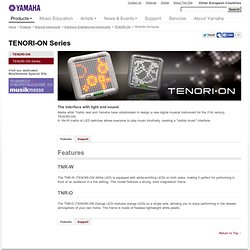 Media artist Toshio Iwai and Yamaha have collaborated to design a new digital musical instrument for the 21st century, TENORI-ON. A 16x16 matrix of LED switches allows everyone to play music intuitively, creating a "visible music" interface. Features The TNR-W (TENORI-ON White LED) is equipped with white-emitting LEDs on both sides, making it perfect for performing in front of an audience in a live setting. 'See No Evil' Graffiti Street Art Project Bristol. Battlefileds - Thresholds of Imbalance. Stickee-'s Photostream. IMG_0823.
Spraypaint « El Mac. Limited Edition Artist Watches | Vannen Watches. John baizley - "babylon grain #1" WIYB with Moleskine from Ka Tat Chan in Hongkong. Tutorials. The Sketchbook Project. If you have any other questions, please visit our dedicated support website at support.sketchbookproject.comWhat is The Sketchbook Project?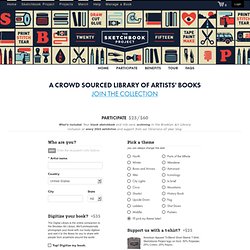 The Sketchbook Project is a crowd-sourced library of over 30,000 sketchbooks (and counting) submitted by people of all ages and backgrounds from more than 135 countries. Anyone can add their voice to the collection by signing up to fill a Sketchbook Project book of their own to submit. Naranbaatar. Leopold Rabus @ aeroplastics. Extraordinary Crafts | Have a Camper day. Tara McPherson | ART. Voice Your Temper. Illustration & Hand-made Typography » Virgin Blue. Generative Work by Sergio Albiac | Sergio Albiac. Network :: Gallery. Eroné's Photostream. Scott Campbell. Is this really a sculpture? So, you are wondering what is so special about this man's face?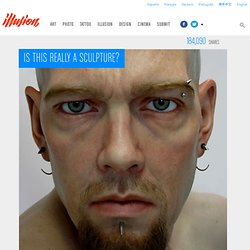 It is a hyperrealist sculpture by Jamie Salmon, who uses materials such as silicone rubber, fibre glass, acrylic and human hair. Incredible detail! Also see: The Hyperrealist Sculptures of Ron Mueck Notes from the artist (from bio): 1000 journals - Journal Expanded Detail. Underwater Sculpture by Jason deCaires Taylor. 106 of the most beloved Street Art Photos – Year 2010 | Street Art Utopia.
More info.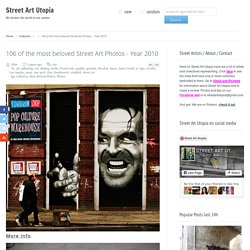 More info. More Banksy on streetartutopia.com. ROA – A Street Art Collection | Street Art Utopia. Geof kern. Craft_&_Design_magazine.
Estate and Old Hollywood Style Jewelry by laralewis. Galleria Grafica Tokio. Yayeveryday. Friend + Johnson.
---