Videos
Funniest Commercial Ever! Adobe Photoshop Makeup Parody
World of Warcraft TV Commercial: Aubrey Plaza - Birthday Gift Video
FUS RO DAH!!!
Skyrim Archer SkillShot 4 (headshot)
Ohio University Marching 110 - The Party Rock Anthem
Yes, this cat is playing the shell game
Nerd Girl Love - Original Song
Battlefield 1942 LoopZook
Austin Powers Short - Your Fez is Familar
Philip Zimbardo - The Colbert Report - 2008-11-02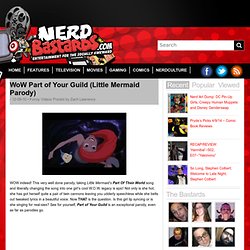 Advertisement WOW indeed!
WoW Part of Your Guild (Little Mermaid Parody)
Ocarina of Time 3D - Robin Williams Commercial
Amnesia: Part 0
Who says wrestling is fake?
The Chronicles of Rick Roll | Official Movie Site & Trailer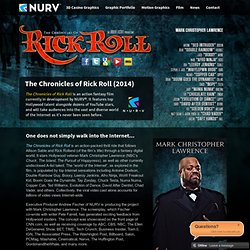 The Chronicles of Rick Roll is an action-packed thrill ride that follows Allison Sable and Rick Rolland (of the film's title) through a fantasy digital world.
If you sleep in at my house, you are "Doom"ed.
Tired cat passes out