NTIC/Futures
Wikimedia France et la diffusion de la culture. Non seulement œuvrer dans le sens de la diffusion de la culture sur internet mais également la « libérer », telle est la mission que Wikimedia France s'est assignée.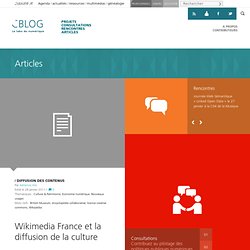 Au travers de cette mission, nous entendons proposer tout à la fois une encyclopédie (Wikipedia), des corpus littéraires (Wikisource), des images et des sons (Wikimedia Commons), des manuels (Wikiversité)…Autant d'éléments de contenus que chacun puisse utiliser et diffuser sans entrave, mais également modifier, adapter, ou améliorer en participant à la production même de la connaissance. Chacun peut ainsi bénéficier du travail des autres et rendre le fruit de son propre labeur à la communauté. Pour une société du partage. "Les consciences changent quand se produisent, conjointement, une révolution de la production d'énergie et une révolution des communications.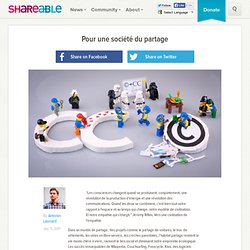 Quand les deux se combinent, c'est bien tout notre rapport à l'espace et au temps qui change, notre modèle de civilisation. Et notre empathie qui s'élargit." Digital MCD » MCD #62 L'EUROPE DES MEDIA LABS / MEDIA LABS IN EUROPE. Why the Music Industry Must Change Its Strategy to Reach Digital Natives. Mark Mulligan is vice president and research director at Forrester Research, serving consumer product strategy professionals.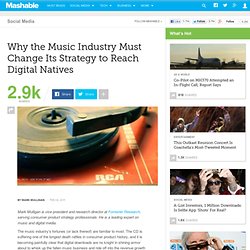 He is a leading expert on music and digital media. The music industry's fortunes (or lack thereof) are familiar to most. Hypebot. Digital MCD » MCDate « Cyber Résistance » le 24 mai. TNW Africa - Technology news, start-ups and culture from all over Africa. Kenya launches Africa's first Open Data Initiative - TNW Africa. Kenya recently launched Sub-Saharan Africa's first Open Data Initiative, and is one of a series of firsts for the East African country this year, which has included the launch of Africa's first mobile apps lab back in June.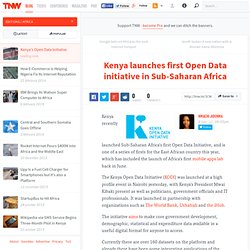 The Kenya Open Data Initiative (KODI) was launched at a high profile event in Nairobi yesterday, with Kenya's President Mwai Kibaki present as well as politicians, government officials and IT professionals. It was launched in partnership with organizations such as The World Bank, Ushahidi and the iHub. The initiative aims to make core government development, demographic, statistical and expenditure data available in a useful digital format for anyone to access. Currently there are over 160 datasets on the platform and already there have been some interesting applications of the datasets by a number of organizations.
Google bets on Africa as the next internet hotspot. To global search giant, Google, Africa is the next Internet hotspot.
Globally, there are 94 domains registered per 10 000 users. However, in Africa, there is only one domain per 10 000 users. The Business of Theft: The Funny Numbers of the Music Industry « I MiX What I Like! Geekeries culturelles et prospective, Spectacle vivant et digital : 32 comptes twitter à suivre pour démarrer une veille. G8: Protect the Net. Privacy Policy Last modified: November 11, 2011 This Privacy Policy is continually under review to ensure your privacy and security.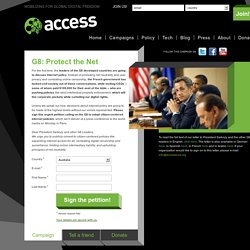 This website, (the "Site") is operated by Access ("We" or "Us"). Digital MCD. The Content Strategist as Digital Curator. The term "curate" is the interactive world's new buzzword.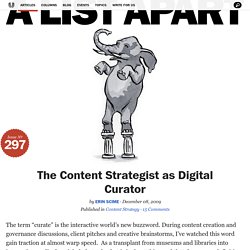 During content creation and governance discussions, client pitches and creative brainstorms, I've watched this word gain traction at almost warp speed. As a transplant from museums and libraries into interactive media, I can't help but ask what is it about this word that deserves redefinition for the web? Gerd Leonhard - KEYNOTE Speaker, MEDIA Futurist, Strategic Advisor and more. Marketing Strategy Marketing & Innovation Marketing 2.0 and Web 2.0.
---