Fashion n lifestyle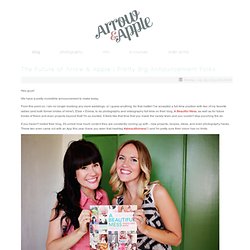 Hey guys! We have a pretty incredible announcement to make today. From this point on, I am no longer booking any more weddings, or I guess anything, for that matter! I've accepted a full-time position with two of my favorite ladies (and both former brides of mine!), Elsie + Emma, to do photography and videography full-time on their blog, A Beautiful Mess, as well as for future books of theirs and even projects beyond that! I'm so excited.
Arrow & Apple - Arrow & Apple - Photography and Design Blog
essenceanddesire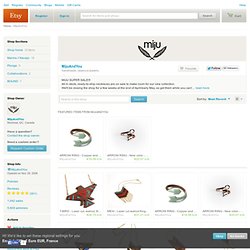 handmade lasercut jewelry by MijuAndYou on Etsy
MIJU SUPER SALE!!! All in stock, ready-to-ship necklaces are on sale to make room for our new collection. We'll be closing the shop for a few weeks at the end of April/early May, so get them while you can!
Coggles.com Mens and Womens Designer Fashion Clothing, Shoes and Accessories
Today's Outfit - Today's Outfit - victoriatornegren
Hellu! Såhär har jag sett ut idag. Älskar att det är bart på gatorna och plusgrader så jag kan gå runt i dessa skor! Helt klart mina nya favoriter har jag märkt. Jag har sökt efter ett par trashade jeans ett jäkla tag, paret jag sett har dock varit halvdyra och ändå inte helt perfekta så jag hade ändå varit tvungen att göra lite på dem själv -Too risky!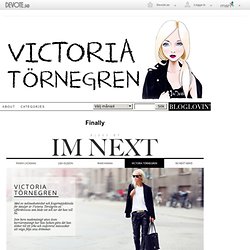 My first time wearing knee length boots and must say, that it won't be my last, especially since I found these perfect ones. Kept it very simple and classic with a LST (little striped tee) which is always a go-to staple for me. How are you guys sportin' your knee length boots?
Sincerely, Jules
The Caravan - Vintage Clothing & Accessories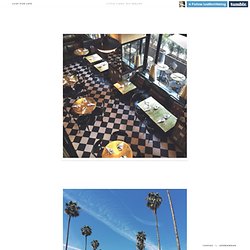 When Who What Wear tapped me on the shoulder to test-drive the new NARS Matte Multiple stick, I happily obliged. The NARS Matte stick is ideal for low maintenance effort. While my personal beauty regiment is more focused on skin care than make up, when something minimal and impactful comes along, I become an advocate for life. I use the two-in-one stick as a lip stain and blush, and I love that application is as simple as a brush stroke. Unlike powder blush, the matte stick is smooth and melts into your skin, producing a natural sheer finish.
Lust for Life
Welcome to Terrain
FREE SHIPPING on orders over $150 with promocode SPRINGGIVING Top of Page Support Help Contact Us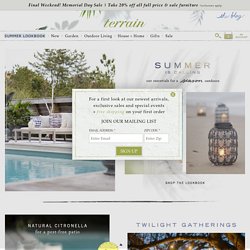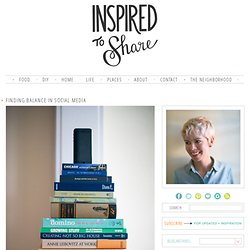 | Inspired to Share
If you've been reading for a while you know that I'm a total plant lady. They are my pride and joy and bring so much life to our little bungalow. As the last of winter hangs on and we patiently (or not so patiently) wait for spring, I can't help but notice that outside it's brown…everywhere I look…brown grass, brown leaves, slush, and mud. It's this transition that is really the toughest for me every year.
PROMISE TANGEMAN ART & DESIGN | PROMISE TANGEMAN ART & DESIGN
My name is Promise Tangeman-Wurzell and I am currently located in the LA area with my husband Brian and our puppy son, Parker. I am the founder and art director of Promise Tangeman Creative, a boutique graphic and web design studio for creative businesses, and also the founder and designer of SiteHouse Designs, a web design shop offering completely customizable website themes thanks to a drag and drop web creating software, called Showit. In 2012, I stepped out to create a workshop for creative business owners called GO LIVE. Starting with one of my SiteHouse Designs my team and I help the attendees build, design, and launch their website in two days flat. It's an exciting, motivating, and inspiring couple of days…complete with new headshots to boot. More about me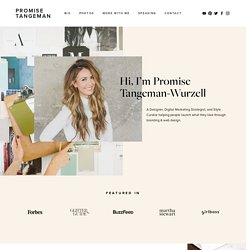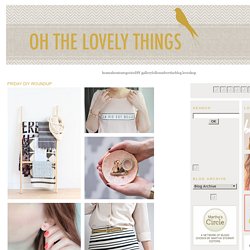 When I was in China last summer, I remember noticing that most girls had ponytails tied with a scrunchie with bunny ears. I could never pull this off, but thought it was adorable, and kept it in mind for an Easter DIY. It's a great way to use fabric scraps, a simple accessory to wear at an Easter party, and a sweet Easter gift for a little girl. When I was done with the DIY, I saw that there was a similar one on YouTube. Since it's done, I'm still posting my version, but if you would rather follow video instructions, then just hop on over to Ann Le's video tutorial. Also, I wanted to take a picture on myself to show the final result, but I really REALLY look awful these days, as a result of that never-ending sickness and tiredness.
Oh the lovely things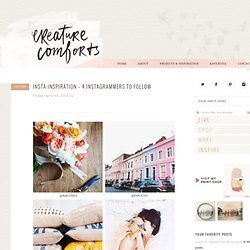 Yesterday my inbox was filled with the loveliest email that came all the way from Cape Town, South Africa, from the wonderfully talented food photographer + stylish Nadine Greeff. Nadine recently shot a beautiful Easter-inspired session that I absolutely love and she has generously allowed me to share it with you all here today. Aren't these rich jewel tones just deliciously unexpected and positively divine?! I can't get enough! Did you already spot Nadine's great DIY idea in that top photo?
Home - Creature Comforts - daily inspiration, style, diy projects + freebies
I love a good statement piece, especially to liven up a fall/winter outfit. Here's how I created this geometric inspired necklace.. Supplies: Leather, fabric paint, necklace chain, matching jewelry hoops. Pantry Supplies: Scissors, paint brush, jewelry pliers, Crop-A- Dile. Begin by cutting out a large (2 1/2 in.), medium (2 in.), and small (1 1/2 in.) rectangle out of leather. // Paint a pattern onto each piece.
Sincerely, Kinsey
Here in southern Missouri, where we live, spring is tormenting us. One day it's nice and warm; you could totally wear sandals and no jacket at all (which excites me as I LOVE sandals). The next day it's cold, and I find myself pulling my coat back out of the closet. Also, one of my brulees got a little too toasty. Guess which one? I tend to do that to my first one almost every time.
A Beautiful Mess
Heart Handmade UK
Independent Living: 5 Things To Know When Decorating Your First Home. Buying or renting your first home is an exciting rite of passage. However, when it comes to decorating, it can be a little overwhelming. Below we have listed 5 important things to think about when decorating your first home.
Cole Haan Official Site - Shoes, Handbags & Accessories : ColeHaan.com
Shoes & Handbags
If that sounds a little "all over the place" when it comes to types of books you can make at Blurb, it is. By design. Because if you can think it, dream it, draw it, write it, or photograph it, we can help you turn whatever "it" is into a beautiful print and ebook. We'll never tell you what kind of book to make. Our job is to help you bring whatever book you choose to make into the world and then help you tell the world all about it. Just imagine: Amazing photo books, ebooks, and other print books, made by you, with Blurb.
Beautiful photo books and book printing. Make your own book
Practical Princess
Cute & Stylish Office Supplies at See Jane Work - See Jane Work
Punchfork
foodgawker
The Beauty Department: Your Daily Dose of Pretty.
Pinterest / Home
Chictopia
ICONIA Street Style Blog
CHICHI
Style Scrapbook
The Destination For Beauty & Cosmetics – Free Delivery Worldwide - feelunique.com
Hair Care, Skin Care, Make Up, Fragrances & Male Grooming at BeautyBay
My Style Pill | New York personal stylist, wardrobe consultant, blogger and magazine editor Christine Cameron shares her unique take on fashion.
LOOKBOOK.nu: collective fashion consciousness.
Shop Pop - Shop Pop Shopping Cart
Beautyhabit Modern Lux Apothecary
River Island
Welcome to Catbird