Fashion n lifestyle
Arrow & Apple - Arrow & Apple - Photography and Design Blog. Hey guys!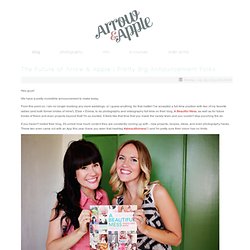 We have a pretty incredible announcement to make today. From this point on, I am no longer booking any more weddings, or I guess anything, for that matter! I've accepted a full-time position with two of my favorite ladies (and both former brides of mine!) , Elsie + Emma, to do photography and videography full-time on their blog, A Beautiful Mess, as well as for future books of theirs and even projects beyond that! I'm so excited. Essenceanddesire. Handmade lasercut jewelry by MijuAndYou. MIJU SUPER SALE!!!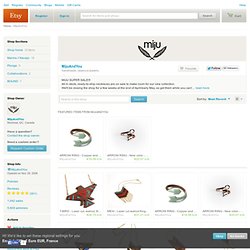 All in stock, ready-to-ship necklaces are on sale to make room for our new collection. We'll be closing the shop for a few weeks at the end of April/early May, so get them while you can! Coggles.com Mens and Womens Designer Fashion Clothing, Shoes and Accessories. Today's Outfit - Today's Outfit - victoriatornegren. Sincerely, Jules.
The Caravan - Vintage Clothing & Accessories. Lust for Life. When Who What Wear tapped me on the shoulder to test-drive the new NARS Matte Multiple stick, I happily obliged.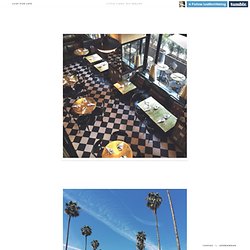 The NARS Matte stick is ideal for low maintenance effort. While my personal beauty regiment is more focused on skin care than make up, when something minimal and impactful comes along, I become an advocate for life. I use the two-in-one stick as a lip stain and blush, and I love that application is as simple as a brush stroke. Unlike powder blush, the matte stick is smooth and melts into your skin, producing a natural sheer finish. Welcome to Terrain.
| Inspired to Share. PROMISE TANGEMAN ART & DESIGN | PROMISE TANGEMAN ART & DESIGN. Oh the lovely things. Home - Creature Comforts - daily inspiration, style, diy projects + freebies. Sincerely, Kinsey. A Beautiful Mess. Hey, friends!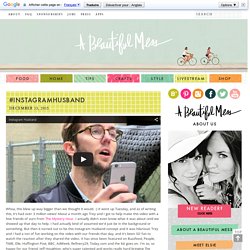 I'm here to share my new favorite happy hour recipe! It's fresh, herbal-y, and citrus-y. Mojitos were my first favorite cocktail, and I still love them, but finding new combinations is my current obsession. I'm thinking about planting an herb garden on my porch this weekend. Have any of you done this? Heart Handmade UK. Cole Haan Official Site - Shoes, Handbags & Accessories : ColeHaan.com. Shoes & Handbags. Beautiful photo books and book printing. Make your own book. Practical Princess. Cute & Stylish Office Supplies at See Jane Work - See Jane Work.
Punchfork. Foodgawker. The Beauty Department: Your Daily Dose of Pretty. Pinterest / Home. Chictopia. ICONIA Street Style Blog. CHICHI. Style Scrapbook. The Destination For Beauty & Cosmetics – Free Delivery Worldwide - feelunique.com. Hair Care, Skin Care, Make Up, Fragrances & Male Grooming at BeautyBay. My Style Pill | New York personal stylist, wardrobe consultant, blogger and magazine editor Christine Cameron shares her unique take on fashion.
LOOKBOOK.nu: collective fashion consciousness. Shop Pop - Shop Pop Shopping Cart. Beautyhabit Modern Lux Apothecary. River Island. Welcome to Catbird.
---