Cose interessanti
Pasticceria Martesana, la pasticceria artigianale storica di Milano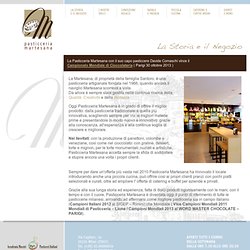 La Martesana, di proprietà della famiglia Santoro, è una pasticceria artigianale fondata nel 1966, quando ancora il naviglio Martesana scorreva a vista. Da allora è sempre stata gestita nella continua ricerca della Qualità, Creatività e della Bellezza. Oggi Pasticceria Martesana è in grado di offrire il miglior prodotto: dalla pasticceria tradizionale a quella più innovativa, scegliendo sempre per Voi le migliori materie prime e presentandole in modo nuovo e innovativo: grazie alla conoscenza, all'esperienza e alla continua voglia di crescere e migliorare.
Copy this code and paste it immediately after your opening <head> tag: Because you are using the Shopify App, the Optimizely embed code is already added to your shop automatically! If you want to run Optimizely on a page NOT hosted by Shopify, copy & paste this code snippet to the top of the <head> tag: Include this snippet on every page you want to run experiments on and track as a goal.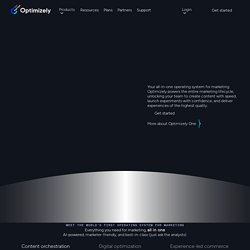 The Store for Entrepreneurs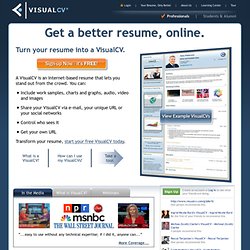 "...easy to use without any technical expertise; if I did it, anyone can..." More Coverage... Watch this two-minute video to learn about VisualCV and how it can help you today. Watch full size video here...
What Can Video Shadow Do For You? | Video Shadow|VSEO|Video MarketingVideo Shadow|VSEO|Video Marketing | Achieve #1 Video Rankings For You Tube and Google!
Simple, Fast, Powerful- Get Results in Seconds…literally Leap frog your competition on page one of Google and You Tube, and dominate your niche with eyeball-grabbing organic search engine listings in both practically overnight! Drive a stampede of buyers to your internet websites from internet Giants – Google & YouTube simply by using the software to pinpoint the right keywords. Saves You 100′s Of Hours Of Research That You Must Do To Be Successful With Video Marketing Use sneaky, stealth tactics that will dominate your competition in any niche Pick keywords that have alot of views in you tube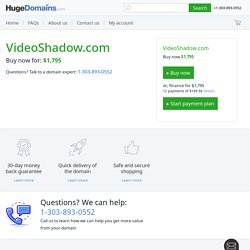 In 2005, Y Combinator developed a new model of startup funding. Twice a year we invest a small amount of money ($14-20k + an $80k note) in a large number of startups (most recently 68). The startups move to Silicon Valley for 3 months, during which we work intensively with them to get the company into the best possible shape and refine their pitch to investors. Each cycle culminates in Demo Day, when the startups present their business plans to a carefully selected, invite-only audience. But YC doesn't end on Demo Day. We and the YC alumni network continue to help founders for the life of their company, and beyond.