Quilting
Quilting Stencils
Zentangle & Quilting Lines
This is another quilt that I have made featuring my collagraph prints. This time I made two plates, one for the focal point in the center of the block and the other for the strips of fabric to be sewn around. After the prints had been made, I realized there was an "empty" space on one corner of the center block. I was planning on doing a computer transfer with messages of love but then I decided to put a print with the help of a stencil.
Margas Crafts
Dragonfly in Thread
Time for a recap on The Sew South Retreat put on by Jennifer Mathis from Ellison Lane! It was simply fantastic. I enjoyed the classes. I had a great time teaching my Improv Piecing class and enjoyed the process of preparing for that.
from the blue chair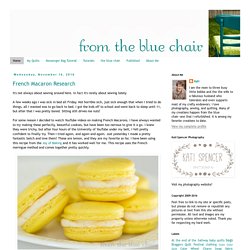 Not too much Christmas spirit here yet, this is the first "Christmas-ey" thing I've even considered making this year. On Thanksgiving, my sister Donna asked me to make a "traditional" wall hanging of a tree, so here it is. Just have to cut some binding tonight after work and sew it on by machine.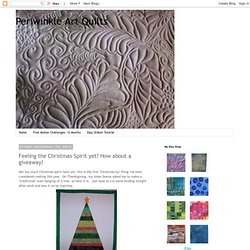 Feeling the Christmas Spirit yet? How about a giveaway!
Anyone out there doing Zentangle?
Zentangles and Quilting |
I'll be honest – I don't even know where to start. Every time I begin to write this post I start to tear up with the happiness of it all. QuiltCon was a.m.a.z.i.n.g.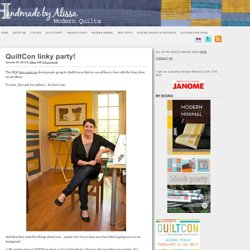 I did not buy a lot of fabrics, over in India. Most of what I found where silks, and textiles like bedding and scarves, etc… I'm at a point where I do have enough fabric.(GASP!) yes, it's true. I did not come across a place where I could just buy fabric on bolts… This said, We did only take a few hours, on one day, to shop anyway. My husband and daughter and I, are not big shoppers...
Bumble Beans Inc.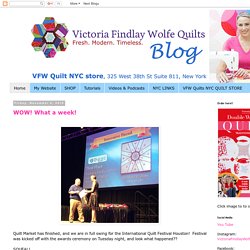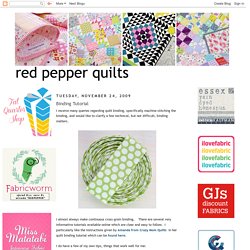 I receive many queries regarding quilt binding, specifically machine stitching the binding, and would like to clarify a few technical, but not difficult, binding matters. I almost always make continuous cross-grain binding, There are several very informative tutorials available online which are clear and easy to follow. I particularly like the instructions given by Amanda from Crazy Mom Quilts in her quilt binding tutorial which can be found here. I do have a few of my own tips, things that work well for me:
Binding Tutorial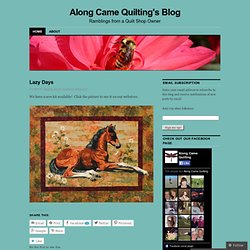 The 2014 Quilt Challenge results are in! And before I tell show you the winning quilts, I'll give you a recap of the contest we run each year. In the spring, we sell 30 kits of fabric for the Challenge. Each kit contains the exact same fabrics, with the same quantities of each fabric. The basic rules are that the purchaser must use 4 of the fabrics in the kit to make a quilt top or quilt no larger than 240 inches in perimeter.
Along Came Quilting's Blog | Ramblings from a Quilt Shop Owner
A Quilting We Will Go...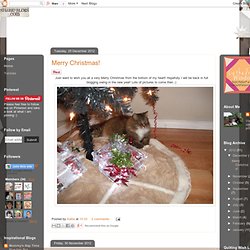 We are also moving in the middle of november to a cute little town house we are renting from a co-worker. My husband and I are so excited as there is a cute fireplace in the living room and tons of natural light where all my sewing stuff is going. It is going to be a very, very busy month!
Quilts + Color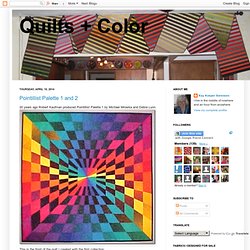 I had a wonderful day yesterday. My friend Robbie Payne came over and I got to see all her latest work. It is fantastic. Unfortunately I didn't take any pictures but you can see her work on her blog. We went up to the clubhouse where Nancy Burkhalter already had our table for lunch.
Canton Village Quilt Works
Hexa Go-Go by Tacha Bruecher
I'm posting today as part of the blog tour for Tacha Bruecher 's new book, Hexa Go-Go , which is a fabulous collection of quilt projects featuring English paper pieced hexagons. You can find a schedule of the other blog tour posts here . I think it's always exciting to learn a new technique, and I can happily say that Hexa Go-Go taught me how to do English paper piecing with hexagons. Like so many of us, I've been seeing the gorgeous EPP projects on Flickr for years, but I hadn't attempted it until now. The how-to instructions in Hexa Go-Go are straightforward and comprehensive. My favorite thing about Tacha's Getting Started With Hexagons chapter is that she describes multiple ways of completing certain steps, along with pros and cons of the different methods.
sarah stitched
Oh, hi. I haven't been here in...oh...almost a year. There is a good reason for it.
It's really great to hear how many of you are excited about American Made Brand fabrics. I am too! I'm back today with a tutorial for a fun quilt block that I designed that is based on a traditional quilt block.
olive and ollie
Sheer Inspiration: Stitches » Embroidery Stitches » Pear Blossom Fairy
Sheer Inspiration: Stitches » Embroidery Stitches » The White Clover Fairy. Embroidered by Di van Niekerk
vendors for quilting stuff
On July 7th and 8th I participated in the Hull Artists Studio Tour. This was a great event that featured 22 artists opening their studios to the public. I had a fabulous time showing my art quilts, Zentangle (TM) inspired art, and my original designed fabric pocketbooks and totes. This event occurs twice a summer and I'll be participating again on August 25th. Here are pictures of my "front room" all prettied up to show my work.
Sew Tangled
This is our 5th year attending the spring Arizona Quilters' Guild show. It's always like finding treasure in the desert! As you can see, many folks from around North America agree. It was fun to see cars from Alaska, California, Colorado, Michigan, Minnesota, Montana, North Dakota, Oklahoma, South Dakota... plus Alberta, British Columbia and Ontario (among others!) Agave Sunset by Jo Ann Kilgroe
Quilt Inspiration
Stitchnquilt
ferne
Carol Taylor Quilt Artist
Country Garden Quiltworks
Magpie Quilts
Charlotte Ziebarth
Gallery
Barbara Oliver Hartman - Quiltmaker
betty busby--fine art in fiber
Laura Cater-Woods Textile & Fiber Artist
Art Textiles: contemporary embroideries, story mats and collagraphs
Sue Dennis: textile artist & tutor: Portfolio
Jenny Hearn - Fiber Work Artist
Quilting Board