Web
WHAT'S YOUR STORY? ❤
This is just a short list of different lenses worth making. Just to get you thinking. There are a gaggle of other ideas you should absolutely make lenses about.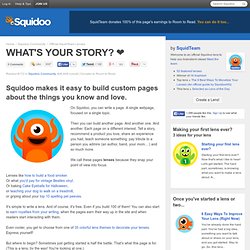 APNG - the animated PNG
open_source_flash_projects
Hackasaurus
Slowcop - Make your website faster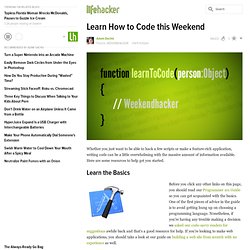 In my past experience, and in helping others to learn Java I have found that the actual language part isn't the real problem. The biggest challenge I encountered, and noticed in others years later, is learning how to think in an Object Oriented way. You really need to learn how to think this way before you code in an OO way.
The Secrets To Promoting Your Website Online | Web Hosting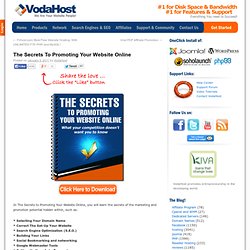 In The Secrets to Promoting Your Website Online, you will learn the secrets of the marketing and promotion potential hidden within, such as: * Selecting Your Domain Name * Correct The Set-Up Your Website * Search Engine Optimization (S.E.O.) * Building Your Links * Social Bookmarking and networking * Google Webmaster Tools * Setting-Up Your Auto-Responder * Plus much, much more… So, make yourself up a pot of coffee … What you're about to download and read will blow you away!!! Click Here to learn how to make serious $$$'s by simply sharing "The Secrets To Promoting Your Website Online" with your friends and colleagues.
Better Than Nothing Security: Part I - The Hacker Factor Blog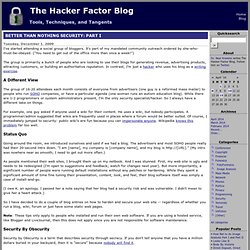 I've started attending a social group of bloggers. It's part of my mandated community outreach ordered by she-who-must-be-obeyed. ("You need to get out of the office more than once a week!") The group is primarily a bunch of people who are looking to use their blogs for generating revenue, advertising products, attracting customers, or building an authoritative reputation.