Web
WHAT'S YOUR STORY? ❤
1. A lens about you. When someone Googles you, what do they find?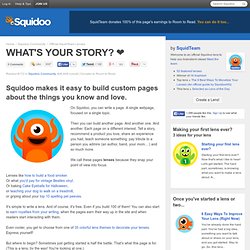 APNG - the animated PNG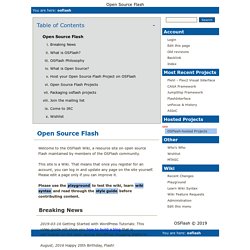 open_source_flash_projects
This aims to be a comprehensive list of links to Open Source Flash projects, both those hosted on OSFlash and elsewhere. Note: This list does not include tools that are not open source. See Closed Source Flash Tools for a list of such tools where an open-source alternative does not exist. The primary focus of this site and community is open source, not free or commercial Flash tools and projects that are not open source. We only list free (and commercial) tools when an open-source alternative does not exist or the tool is nonetheless necessary for a common workflow, possibly involving other open-source tools.
Slowcop - Make your website faster
Last week we taught you how to make a web site from start to finish, including finding a reliable web host to host your site. Here's the complete guide so you have access to all the lessons in one convenient location. How to Make a Web Site Part I: Understanding and Writing HTML The first thing you need to learn when making a web site is basic HTML, and that's what this lesson will teach you.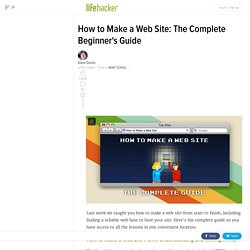 Learn the Basics of Design This Weekend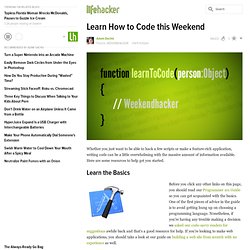 Whether you just want to be able to hack a few scripts or make a feature-rich application, writing code can be a little overwhelming with the massive amount of information available. Here are some resources to help get you started. Learn the Basics
The Secrets To Promoting Your Website Online | Web Hosting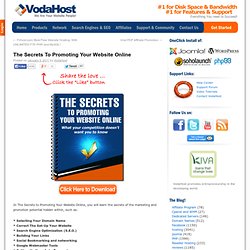 In The Secrets to Promoting Your Website Online, you will learn the secrets of the marketing and promotion potential hidden within, such as: * Selecting Your Domain Name * Correct The Set-Up Your Website * Search Engine Optimization (S.E.O.) * Building Your Links * Social Bookmarking and networking * Google Webmaster Tools * Setting-Up Your Auto-Responder * Plus much, much more… So, make yourself up a pot of coffee … What you're about to download and read will blow you away!!! Click Here to learn how to make serious $$$'s by simply sharing "The Secrets To Promoting Your Website Online" with your friends and colleagues.
Better Than Nothing Security: Part I - The Hacker Factor Blog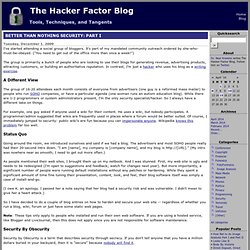 I've started attending a social group of bloggers. It's part of my mandated community outreach ordered by she-who-must-be-obeyed. ("You need to get out of the office more than once a week!") The group is primarily a bunch of people who are looking to use their blogs for generating revenue, advertising products, attracting customers, or building an authoritative reputation.