Uselful Staff Tools
20 Web 2.0 Sites that does not Require Sto. This is a post I've been wanting to do for some quite some time but had to do some research to get the information I needed.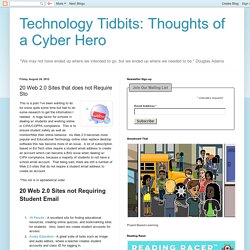 A huge factor for schools in dealing w/ students and working online is CIPA/COPPA compliance. This is to ensure student safety as well as monitor/filter their online behavior. As Web 2.0 becomes more popular and Educational Technology online sites replace desktop software this has become more of an issue. Maps for Kids. Organize your information online to share with others. ClassTools.net: Create interactive flash tools / games for educa. Make, How To, and DIY. ScreenToaster - Online screen recorder. Capture screencasts inst.
National Schools Partnership - Developing innovative educational. Home About us Register Resource gallery Competitions Work with us Contact "I'm very excited about having practical and interactive resources to use in school to help raise awareness of the ever increasing dangers of the sun.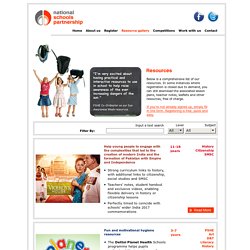 " PSHE Co-Ordinator on our Sun Awareness Week resources Below is a comprehensive list of our resources. Check for Plagiarism On the Web For Free - PlagiarismChecker.com. Do it yourself and save. Handy Tweaks To Make GIMP Replace Photoshop | How-To | Smashing. Advertisement GIMP is the favorite graphics editing program of many designers and graphic artists.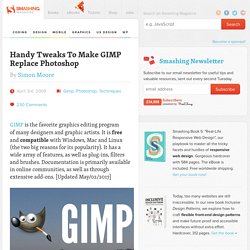 It is free and compatible with Windows, Mac and Linux (the two big reasons for its popularity). It has a wide array of features, as well as plug-ins, filters and brushes. Documentation is primarily available in online communities, as well as through extensive add-ons. 7-Zip. Bookmarks_world_cup_countries_colour - Powered by Google Docs. Plagium (beta)::: plagiarism tracker & checker ::: home.
---