Microformats
Discover Semantic - Microformats, RDF, GRDDL, OWL, SPARQL
I'm getting pretty sick of being nagged to install your damn apps. XKCD helpfully translates: Yeah, there are smart app banners, which are marginally less annoying, but it's amazing how quickly we went from "Cool! Phone apps that finally don't suck!"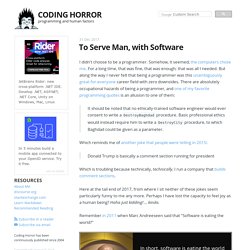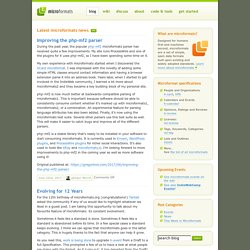 Last week the microformats.org community celebrated its 7th birthday at a gathering hosted by Mozilla in San Francisco and recognized accomplishments, challenges, and opportunities. Humans First: Admin Emeriti & New Admins The microformats tagline "humans first, machines second" forms the basis of many of our principles, and in that regard, we'd like to recognize a few people and thank them for their years of volunteer service as community admins: They've each been essential positive community contributors and guides over the years, and as admin emeriti are always welcome back should they decided to become admins again.
Designed for humans first and machines second, microformats are a set of simple, open data formats built upon existing and widely adopted standards. Instead of throwing away what works today, microformats intend to solve simpler problems first by adapting to current behaviors and usage patterns (e.g. XHTML, blogging). Microformats are: A way of thinking about dataDesign principles for formatsAdapted to current behaviors and usage patterns ("Pave the cow paths.")Highly correlated with semantic XHTML, AKA the real world semantics, AKA lowercase semantic web, AKA lossless XHTMLA set of simple open data format standards that many are actively developing and implementing for more/better structured blogging and web microcontent publishing in general."An evolutionary revolution"All the above.
About Microformats