Random recepies
Jack's Old South Meat Marinade Recipe. Pepperoni Pizza Puffs. If I ask my kids what they want for dinner, there's a ninety percent chance they will say pizza.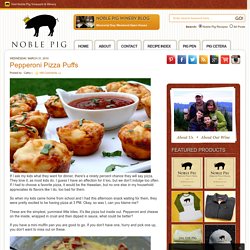 They love it, as most kids do. I guess I have an affection for it too, but we don't indulge too often. Dr. Pepper Barbecue Sauce Recipe at Epicurious. I too love this bbq sauce but have added my own twists.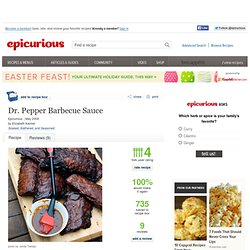 I only had salted butter so I omitted the salt, then melted the butter and skimmed the butter fats before adding the onions and garlic, so it was essentially clarified butter. I also like a nice cherry flavor so I used a mix of half dr pepper half black cherry soda, but I bet cherry dr pepper would also do the trick. I also didn't have the ancho chili powders, but I did have some scotch bonnet sauce which I used about a teaspoon. Homemade Baked Mozzarella Sticks.
Mozzarella sticks are a delicious treat, probably one of the most popular appetizers at restaurants, and a fun party food.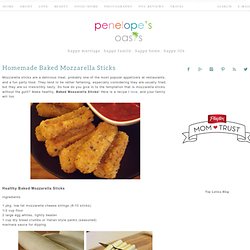 They tend to be rather fattening, especially considering they are usually fried, but they are so irresistibly tasty. So how do you give in to the temptation that is mozzarella sticks without the guilt? Make healthy, Baked Mozzarella Sticks! Here is a recipe I love, and your family will too. Buffalo wings with blue cheese dip recipe - Recipes - BBC Good Food - StumbleUpon.
Baked Eggs with Bacon and Spinach. Do y'all remember the scene in Runaway Bride (that's an Oscar contender if I've ever seen one…) where Julia Roberts realizes that she doesn't know how she likes her eggs?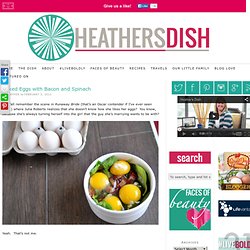 You know, because she's always turning herself into the girl that the guy she's marrying wants to be with? Yeah.
---