Fashion pages
FEAR LANPHEAR | Kate Lanphear OBSESSED
by roséline BECAUSE IT IS MID-JANUARY and a little chilly when the sun goes down, a little interior by way of Ralph Lauren, whose style is the perfect winter intermingling of layered Persian rugs and wall tapestries, tartan throws and fieldstone fireplaces, and of course, terraces and sun-drenched porches for when the summer comes again . . . Above, Blue Pony, one of the five guest cabins at the Double RL Ranch in Colorado, built using century-old hand-hewn logs from Montana. Above, a chandelier made with naturally shed elk antlers in the designer's Colorado ranch; a woven-twig rocking chair sits beside the fireplace, draped with a vintage Capps Indian-trade blanket.
Friday, April 4, 2014 On the Street……Sixteenth St., New York Yes, it's still that cold in New York! I love how the b&w of the image places the focus on the texture of these two beautiful coats! (the people seem to be beautiful too) Thursday, April 3, 2014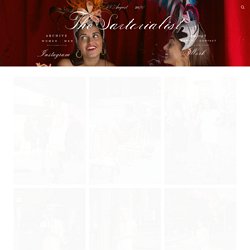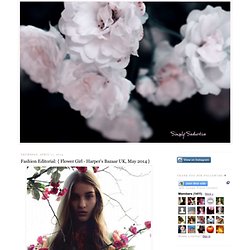 Simply Seductive
** hello and happy Friday! The new year has filled me with inspiration and I am pleased to share with you this lovely pied-a-terre in Chicago's famed art deco Palmolive building. The talented designer, Summer Thornton of Summer Thornton Design created this fabulous art-deco inspired retreat. Read below for some of Summer's design advice... Summer Thornton's design advice: *Do at least one thing your mother wouldn't *Reference the past, don't repeat it *Use patterns and colors recklessly!
ELLE
dustjacket attic
Carolines Mode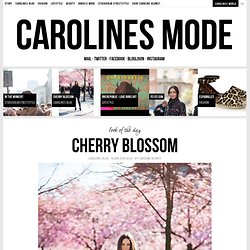 Wearing a lot of black, navy and grey is not only safe but very practical especially when having long winters (like we do in sweden). Also one might not simply afford to go bananas on a trendy color when getting THE winter coat, totally understandable, I always go for the safe color here. Anyways here is a great styling tip to incorporate color to a winter look. Wear socks that pop, this brings just the right amount of color to a dark look. It's 'lagom' as we would say here in sweden.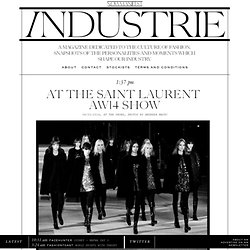 Where are you right now? JEFF- In London, heading to LA JOHN- NYC flying back to LA tonight What is your current state of mind? JEFF- Focused and looking forward to the new year
knitted loops : cowls / neckwarmers / infinity scarves have become my favorite winter accessory i've knitted them for myself in every size & weight of yarn. . . these are all from my shop click photos for direct links * they make great gifts, for guys too. . . i even have some for your little pooch don't forget to support your local small businesses this holiday seasonEtsy is a great place to start. . .
so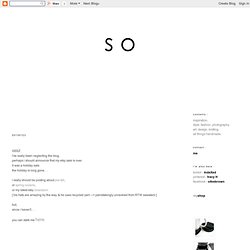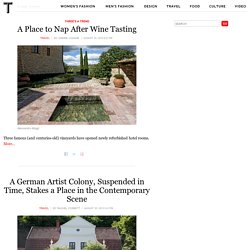 Photographs by Will SandersTop row, from left: Umberto Pasti, Mickey Raymond, Laure Welfing, "Gipi" de Richemont Salvy, Jonathan Dawson. Bottom row, from left: Lawrence Mynott, Anthea Mynott, Christopher Gibbs, Francisco de Corcuera Gandarillas, Blanca Hamri. For the legendary expats of Tangier, a life devoted to beauty reaches full flower in this North African hothouse of history and hedonism.