Freakin Random
Jose Rodolfo Loaiza Ontiveros: Disasterland. Disasterland is Mexican artist Rodolfo Loaiza's tribute to pop culture, fashion, animation, horror films and the undeniable attraction of celebrity.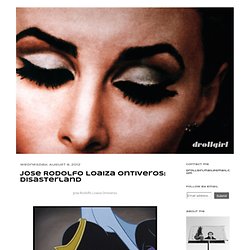 The stage is set for fantasy to collapse and surrender to the inevitable apocalypse of 21st century Hollywood. Fairytale characters continue to dominate his latest project – this time caught in the headlines of our favorite tabloid stars. Continuing his penchant for cleverly depicting the "uncouth" customs of our dichotomous society, Rodolfo explores what would happen to our fables if they were flesh and blood and confronted with the frenetic and excessive world of fame.
Totally Severe » Backgrounds. Click on a thumbnail to see the full repeat.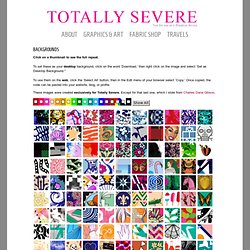 To set these as your desktop background, click on the word 'Download,' then right click on the image and select 'Set as Desktop Background. " To use them on the web, click the 'Select All' button, then in the Edit menu of your browser select 'Copy.' Prove-all-rocks-go-to-heaven-no-evidence--1. Go the F--k to sleep by rickjamesbiotch. Bat-Cat by *NeoSlashott on deviantART. Lord of the Rings Drinking Game. Automatic Flatterer.
To Do List. Check out my cool home design on Autodesk Homestyler! © 2012 Autodesk, Inc.
All rights reserved. Use of the service is subject to the Homestyler Terms of Use . Autodesk is a registered trademarks or trademarks of Autodesk, Inc., and/or its subsidiaries and/or affiliates. All other brand names, product names or trademarks belong to their respective holders. Dancing at a party. Schedule free text message (SMS) reminders from your computer - Oh, don't forget... Z-Type. The End. Planting A Pineapple. Did y'all know that you can take this and turn it into… This?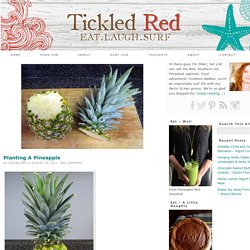 And that this will eventually produce… This? Yes, I'm talking about turning your average, ordinary grocery store pineapple into a tropical showpiece within your home.
---