historical photos
Get flash to fully experience Pearltrees
Prohibition in the United States was a national ban on the sale, manufacture, and transportation of alcohol, in place from 1920 to 1933. The ban was mandated by the Eighteenth Amendment to the Constitution, and the Volstead Act set down the rules for enforcing the ban and defined the types of alcoholic beverages that were prohibited. Prohibition ended with the ratification of the Twenty-first Amendment, which repealed the Eighteenth Amendment, on December 5, 1933. The introduction of alcohol prohibition and its subsequent enforcement in law was a hotly debated issue. The contemporary prohibitionists ("dries") labeled this as the "Noble Experiment" and presented it as a victory for public morals and health.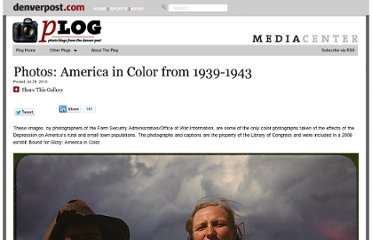 Posted Jul 26, 2010
All around the world - Franny Wentzel - Thursday, May 6th, 2010 : goo
A moving collection of iconic photographs from the last 100 years that demonstrate the heartbreak of loss, the tremendous power of loyalty, and the triumph of the human spirit.
You are here: Home / History / Top 10 Pictures That Shocked The World It has often been said throughout time that a picture is worth a thousand words. Any picture may be worth a thousand words, but only a few rare photos tell more than a thousand words.
LIKE windows in time, a series of haunting images offer a glimpse into history on the day we remember the sacrifices of years gone by. They come from the website Historypin.com, where users can upload historic snaps and superimpose them on pictures of the same modern-day locations.
How many times must we live through these throat-paralyzing sequences of days of gun play, grief and muffled drums? The question, posed by LIFE magazine in its June 14, 1968, issue, is freighted with all of the wrenching emotions unleashed by the events that so unsettled the country and the world in the first half of that schizoid year, 1968. The assassination of Dr.