Rezepte
Rezept mit Bild: Osso buco | Rind Rezepte
Kalbshaxe perfekt! sehr gut gut geht so schlecht sehr schlecht Vielen Dank für Ihre Bewertung! Sie haben dieses Bild bereits bewertet! Zutaten
Scallops With Ginger & Shallots
Rezept: Strozzapreti con Salame - Priesterwürger mit Salami | Italien Rezepte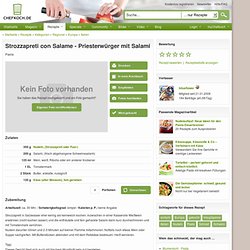 Fehler Sie kochen bereits! Fehler Sie müssen sich einloggen um zu kochen! Teile auf der Chefkoch.de-Startseite und deinen Freunden bei Facebook, Google+ und Twitter mit, welches leckere Rezept du heute zubereitest.
If you're going to get started, this is the cake you should begin with. Not just because it's simple - though it is - but because it is, for me, essence of chocolate cake: melting, luscious and mood-enhancingly good. A food technologist would explain this in terms of "mouthfeel" but I don't know quite how that makes me feel. I often describe this cake as a sort of idealised chocolate cake out of a packet, which doesn't sound so very inviting either. But what I mean by this, is that the cake looks and tastes perfect and has that melting, smooth lightness - immensely chocolately but far from rich.
OLD FASHIONED CHOCOLATE CAKE | Recipes | Nigella Lawson: Nigella Lawson's official site for recipes, books and latest news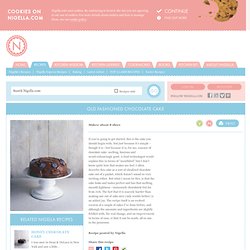 The trick to this recipe is to brown the meat well, on high heat. Don't crowd the pan, work in batches, and don't stir the meat until it is well browned on one side. It helps to use a large cast iron pan, or an anodized aluminum pan, as these pans can handle the heat and are relatively stick-free. Method 1 Heat olive oil in a large sauté pan on medium high heat. Add the carrots and sauté for 5 minutes.
Sloppy Joes Recipe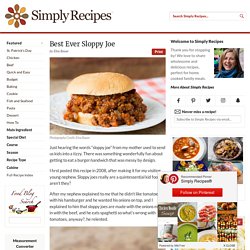 Party Filet
Lentil sprouts
perfekt! sehr gut gut geht so schlecht sehr schlecht Vielen Dank für Ihre Bewertung!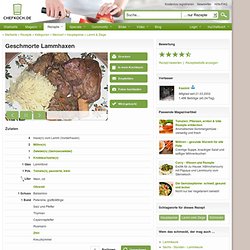 Lammhaxe