Solar Panels
HQRP 30W Flexible Solar Panel Power 30 Watt 12V Mono-crystalline PV Module w/ 4 Stainless Grommets for RV Boat Yacht plus HQRP Coaster: Automotive
HQRP 30W Flexible Solar Panel Power 30 Watt 12V Mono-crystalline PV Module w/ 4 Stainless Grommets for RV Boat Yacht plus HQRP Coaster: Automotive
30 Watt Solar Panel
Buy Solar Panels - Kyocera, Mitsubishi, Sanyo, Sharp, REC Solar and More!
Paneltec Corporation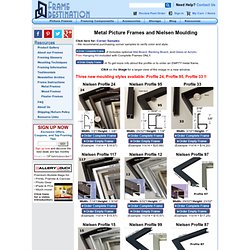 Click here for: Corner Samples - We recommend purchasing corner samples to verify color and style.
Metal Picture Frames and Nielsen Moulding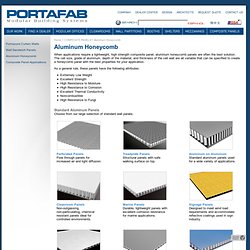 Aluminum Honeycomb Panels
When applications require a lightweight, high strength composite panel, aluminum honeycomb panels are often the best solution. The cell size, grade of aluminum, depth of the material, and thickness of the cell wall are all variable that can be specified to create a honeycomb panel with the best properties for your application. As a general rule, these panels have the following attributes:
72 3x6 .5v3.6a Everbright Solar cells +wires flux sldr - eBay (item 110445410983 end time Jan-06-11 08:57:31 PST)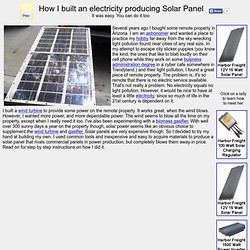 Several years ago I bought some remote property in Arizona.
www.solar-deals.com/pdf/DIY Solar Panel 60 Watt - Tutorial.pdf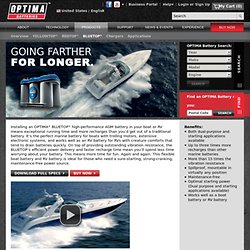 Installing an OPTIMA ® BLUETOP ® high-performance AGM battery in your boat or RV means exceptional running time and more recharges than you'd get out of a traditional battery. It's perfect for boats with trolling motors, extensive electronic systems, or RVs with creature comforts that tend to drain batteries quickly. On top of providing outstanding vibration resistance, the BLUETOP's efficient power delivery and faster recharge time mean you'll spend less time worrying about your battery.
Optima BlueTop Specs - Deep Cycle Blue Top Battery Specifications by Optima
AM Solar - Portable solar battery charging system for RVs
We are now offering FREE SHIPPING on all orders over $150.00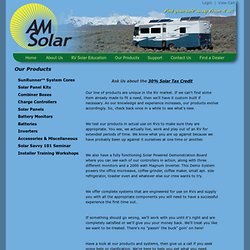 AM Solar's RV100 Watt Solar Panel for RV Solar Electric Battery Charging Systems
Solar Electric Power Systems For On & Off Grid
Need an Optima Battery ?
Optima Battery Optima Batteries Free Shipping! Best Service! Deep Cycle Batteries Yellow Blue Red Top Optimum
www.batteryweb.com/pdf/inverter_battery_sizing_faq.pdf
Solar Panels
Our RV & Marine kits are designed to charge the batteries aboard your recreational vehicle or boat. These kits can be connected to any battery, allowing for continuous recharge during daylight hours (including trickle charge for idle batteries). Extend battery life from anywhere, secure in the knowledge that you have a source of electrical power. Each kit contains a solar panel, charge controller, complete wiring to connect from panel to controller to battery, and hardware to flush mount your array. KITS ARE COMPLETELY EXPANDABLE. Which kit do I need?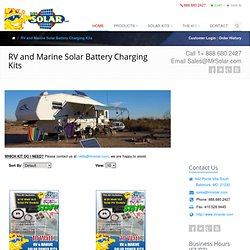 RV Solar Power | RV Solar Panel Kits | Marine Solar Kits: MrSolar.com | Solar Power Products | Solar Panels | Solar Power Systems
www.mrsolar.com/pdf/rv/rv_solar.pdf