Lifestyle / Design
How to Transfer a Photograph Onto a Block of Wood. The Best and Historic Magazine Covers of All Time. A Magazine Cover is the most complete form of graphics.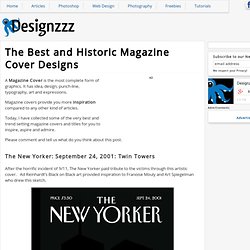 It has idea, design, punch-line, typography, art and expressions. Magazine covers provide you more inspiration compared to any other kind of articles. Start Your Day in 33 Different Ways. Mornings are underrated.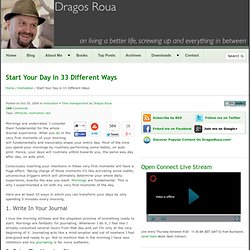 I consider them fundamental for the whole diurnal experience. What you do in the very first moments of your morning will fundamentally and inexorably shape your entire day. Most of the time you spend your mornings by routinely performing some habits, on auto pilot. Hence, your days will routinely unfold towards you, the same way day after day, on auto pilot. Consciously inserting your intentions in these very first moments will have a huge effect.
Continuance – Rechargeable Battery with USB Interface by Haimo Bao, Hailong Piao, Yuancheng Liu & Xiameng Hu. 60 Ways To Make Life Simple Again. Email When we were young life was easier, right?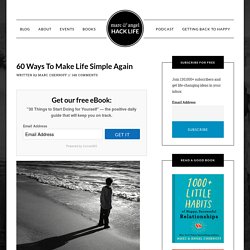 I know sometimes it seems that way. But the truth is life still is easy. It always will be. Stairway to heaven. Posted by victoria //// 69 Comments i love everything about this beautiful home i saw on mixr. can you imagine having a lovely staircase like this, and then having it take you along its winding steps to all of this?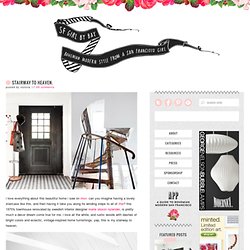 This 1970′s townhouse renovated by Swedish interior designer Marie Olsson Nylander, is pretty much a decor dream come true for me. i love all the white, and rustic woods with dashes of bright colors and eclectic, vintage-inspired home furnishings. yep, this is my stairway to heaven. 55 incredible examples of photo manipulation. SuitFire.jpg (JPEG-Grafik, 1024x1024 Pixel) - Skaliert (60%)
e6542bcccf_75247609_o2.jpg (JPEG-Grafik, 1920x1080 Pixel) - Skaliert (56%) Фото и рисунки, арт и креативная реклама. 15-render-FG.jpg (JPEG-Grafik, 1000x750 Pixel) - Skaliert (82. Still life: Bent objects. UPDATE: The Return of Bent Objects Wires transform these objects from inanimate to hilarious works of art.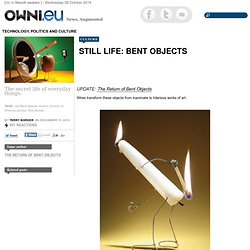 Little polish girl McDonalds as Sculpture Materials Yeah, this is where those come from. IdeaPaint: Turn Your Entire Office Into a Whiteboard. Why didn't you think of this?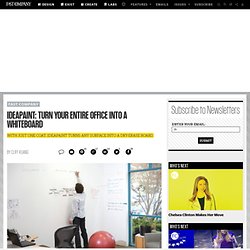 John Goscha, at the ripe old age of 25 ditched a job offer at Goldman Sachs, and instead began marketing IdeaPaint, which is simply a paint that turns any paintable surface into a dry-erase board. The benefit--besides being able to brainstorm on almost every inch of your office--is that the paint is half the cost of whiteboard and better-performing--you can leave marks up indefinitely, and they won't stain the wall. Decorating with wall murals. Decorating with wall murals ABOVE: Add a touch of elegance to a glam bedroom with chandeliers painted on the wall above the bed.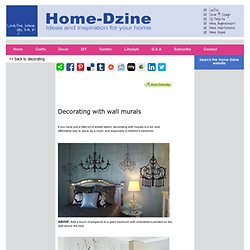 ABOVE and LEFT: A simple black design on a white wall in this dining room makes a dramatic statement. At first glance you might think that this is wallpaper, but upon closer inspection this truly inspiring design is a hand painted mural. Mark Jenkins // Street Installations. A completely renovated first apartment. What a makeover!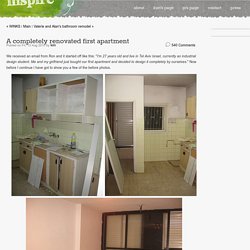 This made me feel 'myownapartamentsick' even more than ever :)bulb-lamp is great, i also made something like that, but there were less bulbs so the effect wasn't that stunning. love the shower, look really great, also the brick wall and, what surprised me, that green tone in the bedroom. you had great ideas and you fortunately put them into effect. the one thing i dislike is a study room. i hate that desk and chair, they just so boring actually. but i adore the red wall and those cat-things, sorry, i have no idea how to call it. ;) great job!
Planting A Pineapple. Did y'all know that you can take this and turn it into… This?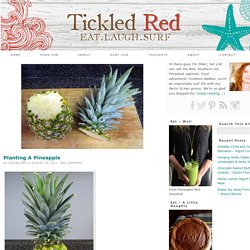 And that this will eventually produce… This?
---