Unsorted 1
Phineas And Ferb It's About Time Part 1/3 - YouTube
Cultural & Academic Films : Free Movies : Download & Streaming : Internet Archive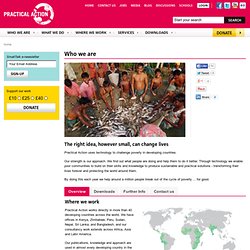 Who we are | Practical Action
Where we work Practical Action works directly in more than 40 developing countries across the world. We have offices in Kenya, Zimbabwe, Peru, Sudan, Nepal, Sri Lanka, and Bangladesh, and our consultancy work extends across Africa, Asia and Latin America. Our publications, knowledge and approach are used in almost every developing country in the world - extending the reach of our practical approach to tackling poverty. Why we do it Practical Action was founded by radical economist and philosopher E.F.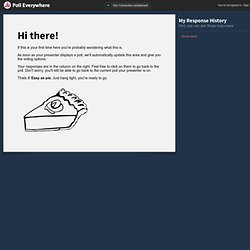 sis faculty's Polls | Poll Everywhere
If this is your first time here you're probably wondering what this is. As soon as your presenter displays a poll, we'll automatically update this area and give you the voting options. Your responses are in the column on the right. Feel free to click on them to go back to the poll. Don't worry, you'll still be able to go back to the current poll your presenter is on.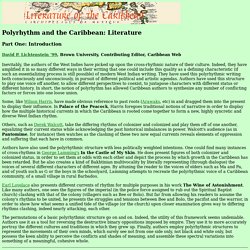 Polyrhythm and the Caribbean
Part One: Introduction David P. Lichtenstein '99 , Brown University, Contributing Editor, Caribbean Web Inevitably, the authors of the West Indies have picked up upon the cross-rhythmic nature of their culture.
These blogs are written or commissioned by editorial staff of PLOS Journals: The Official PLOS BLOG is the place to come for an insider's view of what's going on at PLOS — the nonprofit organization and publisher whose goal is to establish more open, efficient, and effective ways to communicate new ideas and discoveries. On this blog find news from the organization about its publications and tools. EveryONE is the blog of staff members of PLOS ONE, the peer-reviewed open-access journal for all scientific and medical research. This blog is written for authors who have published with us and for users who haven't, and it contains something for everyone.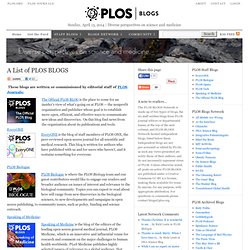 The PLoS Blogs Network | PLoS Blogs Network
"HAVE you written to thank the Froplinsons for what they sent us?"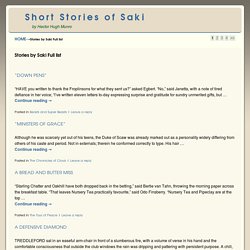 Saki ( Hector Hugh Munro ) ~ Short Stories of Saki (H. H. Munro) ~@~ us
Web Sound - History of Electronic / Electroacoustic Music
Write On...Our Progressive Stories - home
Aha Evdo Area Member
Institute for Inquiry: Library
An adventure is a fun story to write. Your writing task today, should you choose to accept it: write three paragraphs about one adventure in the life of a character who goes on lots of adventures. First, quickly choose an adventurer's name. If you can't think of one, you can press the first two buttons below. If you spend more than two minutes thinking up your name, you won't get to the important part of this writing activity.
a 6-Trait Writing Lesson that uses the Choose Your Own Adventure Books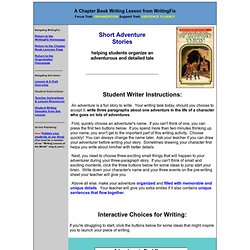 The Evolution of Languages | Exploratorium Magazine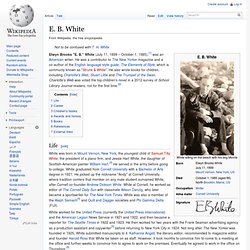 Elwyn Brooks "E. B." White (July 11, 1899 – October 1, 1985),[1] was an American writer. He was a contributor to The New Yorker magazine and a co-author of the English language style guide, The Elements of Style, which is commonly known as "Strunk & White".
E. B. White - Wikipedia, the free encyclopedia
|| TURNTABLES.DE
Francis Bacon. 1909-14. The New Atlantis. The Harvard Classics
Teacher zones: Primary zone | Cambridge University Press | ELT
The Sagan Series (part 1-7) - YouTube
To upload files to a server, first call the browse() method to allow a user to select one or more files. Next, when the FileReference.upload() method is called, the selected file is transferred to the server. If the user selects multiple files using the FileReferenceList.browse() method, Flash Player creates an array of selected files called FileReferenceList.fileList. You can then use the FileReference.upload() method to upload each file individually.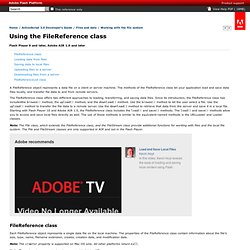 FlashPlatform * Using the FileReference class
maxl0rd/standingwave3 GitHub
Put the financial aid in the bag | Video on TED.com
Plato's dialogues - Overview of tetralogies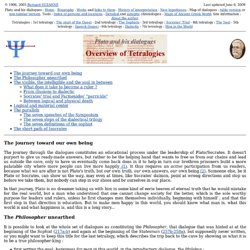 The journey toward our own being The journey through the dialogues constitutes an educational process under the leadership of Plato/Socrates. It doesn't purport to give us ready-made answers, but rather to be the helping hand that wants to free us from our chains and lead us outside the cave, only to have us eventually come back dons in it to help in turn our brethren prisoners build a more palatable city where more people can live more happily (1) . It thus requires an active participation from us readers, because what we are after is not Plato's truth, but our own truth, our own answers, our own being (2) .
Non-UK advisers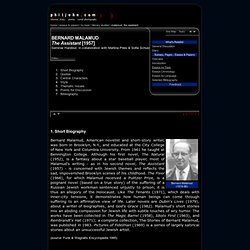 2. Quotes 2.1. Morris / The Store (Vanity)
papers: malamud. the assistant
Video | Serato.com
Lo-Mob brings Lo-Fi to your iPhone pictures
R. A. Lafferty, winner of the 2002 Cordwainer Smith Rediscovery Award
Why did our jury of Robert Silverberg, Scott Edelman, Gardner Dozois, and John Clute select R. A. Lafferty for the 2002 Rediscovery Award?
List Live Events
CiL Classic CiL Classic is being retired The Classic Console includes CiL's basic functionality, but does NOT include the latest features and enhancements.
VirtualDub - Download
© 2013 Steve Campsall Download Free Revision Guide If you are writing about a film or TV programme for coursework - click here If you are writing about a magazine or newspaper ad for coursework - click here While exam questions vary, the skills you need to write a good answer do not. As with all texts you'll be studying, it comes down to your ability to detect what effects the text is creating on its reader and to work out why these effects were created - that is, the writer's purpose.
Englishbiz - nonfiction & media
World Browser
Reading List: The Beginning of Infinity (Fourmilog: None Dare Call It Reason)
Were it possible to communicate with the shades of departed geniuses, I suspect Richard Feynman would be dismayed at the prospect of a distinguished theoretical physicist committing phil-oss-o-phy in public, while Karl Popper would be pumping his fist in exultation and shouting "Yes!". This is a challenging book and, at almost 500 pages in the print edition, a rather long one, but it is a masterpiece well worthy of the investment in reading it, and then, after an interval to let its implications sink in, reading it again because there is so much here that you're unlikely to appreciate it all in a single reading. The author attempts nothing less ambitious than a general theory of the creation of knowledge and its implications for the future of the universe. (In what follows, I shall take a different approach than the author in explaining the argument, but I think we arrive at the same place.)
a Left-Brained Step-by-Step Writers Workshop...A Day as Your Shoes
Mdiathque - Home
character_map | Flickr - Photo Sharing!
The SF Site Featured Review: The Best Time Travel Stories of All Time