Conneries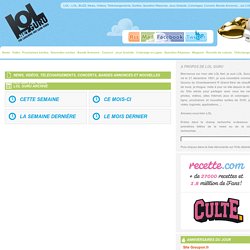 A propos de LoL Guru Bienvenue sur mon site LOL.Net, je suis LOL Guru ®, né le 21 décembre 1891, je suis considéré comme le Gourou du Divertissement !!! Grand frère de chauffeur de buzz, je blogue, mets à jour ce site depuis le début du XXe siècle pour partager avec vous les news, photos, vidéos, sites Internet, jeux et coloriages en ligne, prochaines et nouvelles sorties de DVD, jeux vidéo, logiciels, applications, ... Amusez-vous bien LOL Entrez dans le champ recherche ci-dessous les premières lettres de la news ou de la vidéo recherchée.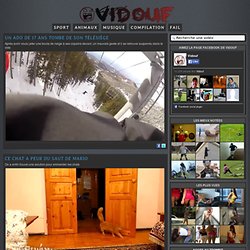 Après avoir voulu jeter une boule de neige à ses copains devant, un mauvais geste et il se retrouve suspendu dans le vide On a enfin trouvé une solution pour emmerder les chats Déclarer son amour avant la fin du monde, est-ce utile ? Dans un parc, un aigle pique une descente et attrape un enfant Je ne sais pas pour vous mais je suis mort de rire ! Personnellement ça m'a bien donné envie de le voir le film
Videos, Chute, Fail - Vid?os de Fou
Posted in Picdumps8 hr 0 min ago / 3289 views Posted in NSFW8 hr 2 min ago / 8577 views Posted in Gifs8 hr 3 min ago / 9271 views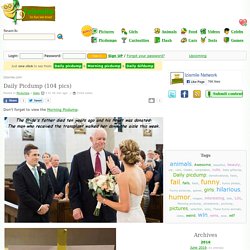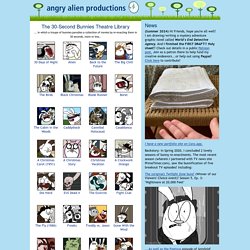 April 2014 The bunnies have re-enacted Kevin Spacey's life! We proudly present a bunnification of his key plot points (featuring Kevin Spacey himself doing bunny voices)... Stay up to date with our action: - Bunnies on Facebook - The Bunnies' Twitter and Shiman's Twitter - Angry Alien on Facebook - The Bunnies in the media - Bunny re-enactment request list - Bunnies FAQ | Angry Alien FAQ
Really funny stuff - WTF Pictures Compilation. Part 5 (71 pics)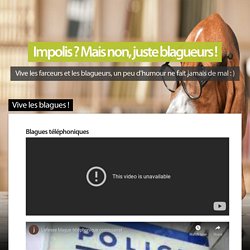 L'injure est un lien social avec ses codes, ses modes et ses tendances. C'est un mode de communication opposé au « bien parler », à la courtoisie et à la politesse, qui sert de soupape lors des conflits. D'un côté, les poètes déviants créent les insultes ; de l'autre, les interprètes les crient.
Adding the Fun to Social Media | FlipMyText
Sarkophone : On a retrouvé le téléphone portable de Nicolas Sarkozy !