Poems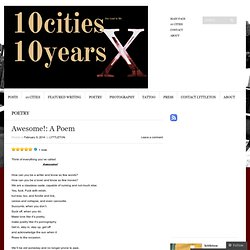 Awesome!: A Poem
Think of everything you've called Awesome! How can you be a writer and know so few words? How can you be a lover and know so few moves?
Shane Koyczan - Poems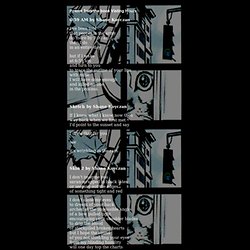 Poems from the book Visting Hours: 6:59 AM by Shane Koyczan I've been told that people in the army do more by 7:00 am than I do in an entire day
They are the voice in your deepest psyche beckoning, calling out to you to follow. They are the primal instinctual self that pulls on your deepest question,
Her Strange Angels: in search of stranger angels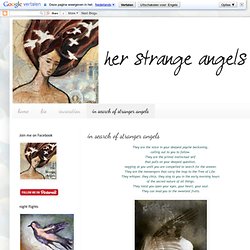 Her Strange Angels
The Complete poems of Edgar Allan Poe, by Edgar Allan Poe : A Dream Within a Dream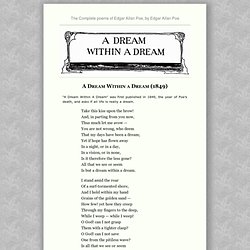 A Dream Within a Dream (1849) "A Dream Within A Dream" was first published in 1849, the year of Poe's death, and asks if all life is really a dream. Take this kiss upon the brow! And, in parting from you now, Thus much let me avow —
Share my father always said, "early to bed and early to rise makes a man healthy, wealthy and wise."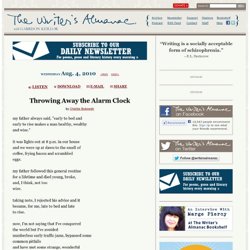 poetry from a Sufi master A Tethered Falcon My heart sits on the Arm of God Like a tethered falcon Suddenly unhooded. I am now blessedly crazed Because my Master's Astounding Effulgence Is in constant view. My piercing eyes, Which have searched every world For Tenderness and Love, Now lock on the Royal Target-- The Wild Holy One Whose Beauty Illuminates Existence. My soul endures a magnificent longing.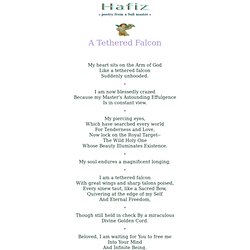 SPIRITUALITY: Hafiz
William Shakespeare's poems are recognized by many as classics in the genre. From "A Lover's Complaint" to "Venus and Adonis", Shakespeare's poems have been rivaled but rarely surpassed and as such, they have remained popular with poets and readers alike. Text: Craig, W.J., ed.
Shakespeare's poems at AbsoluteShakespeare.com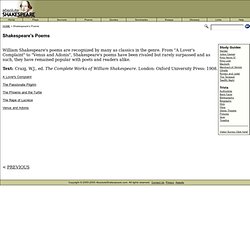 by PoetryGrrrl on January 28, 2014 May Sarton - Now I Become Myself Now I become myself. It's taken Time, many years and places, I have been dissolved and shaken, Worn other people's faces, Run madly, as if Time were there, Terribly old, crying a warning, "hurry, you will be dead before -----" (What? Before you reach the morning?
May Sarton – Now I Become Myself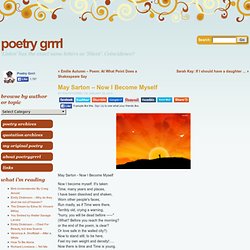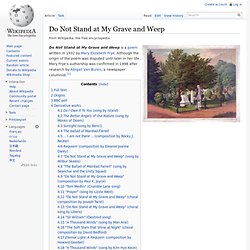 Do Not Stand at My Grave and Weep is a poem written in 1932 by Mary Elizabeth Frye. Although the origin of the poem was disputed until later in her life, Mary Frye's authorship was confirmed in 1998 after research by Abigail Van Buren, a newspaper columnist.[1] Full text[edit] Do not stand at my grave and weep,