The Daily Visits
Genieo - Your Personal Homepage
Pew Research Center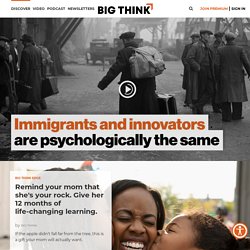 Big Think
Today's Big Idea We are continually reminded wherever we turn (and by Big Think, perhaps, most frequently of all) of the fact that in technologically advanced nations the pace of life is accelerating. …Economic constraints have put pressure on businesses (and therefore their employees) to do more with less, and in less time. Simultaneously, tech companies are locked in a kind of arms race to make everyday living ever more automated and efficient, thereby enabling us to demand still greater productivity of ourselves.
Regator - Curated Blog Search and Discovery
BMW i3 Electric Vehicle Wins 'World Green Car' and 'Design of the Year' Awards at the 2014 New York Auto Show The World Car of the Year Awards were given out today at the 2014 New York Auto Show, and the BMW i3 electric car was crowned the Green Car Of The Year and the Car Design Of The Year. The BMW i3 beat out the Audi A3 and the VW XL1 in the green car category, Miley Cyrus to Remain Hospitalized for Indeterminate Period of Time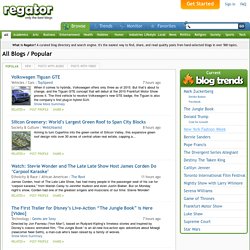 By Allan NairnThe case against General Rios Montt has included vast amounts of evidence. My notes for my own scheduled testimony (for what happened see post of April 18) included the following observations: When Rios Montt seized power on March 23, 1982, he immediately seized control of and transformed army operations. He cut back on the urban assassinations, which had become counterproductive, and increased the massacres of the rural Mayans, the army's main "internal enemy."
: Flavors.me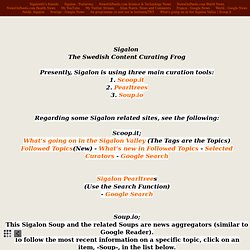 Newser | Headline News Summaries, World News, Breaking News, and Local News
Lifehacker, tips and downloads for getting things done
Amplify.com
Lazyfeed
2014 Foresight Technical Conference: Integration —February 7-9, 2014 www.foresight.org/conference Early registration rates and reduced hotel rates are available for a limited time. Conference Co-Chairs: Robert P. Meagley, CEO/CTO, ONE Nanotechnologies William A. Goddard III, Director, Materials and Process Simulation Center, Caltech Keynote Speakers: Meyya Meyyappan, Chief Scientist for Exploration Technology, NASA Ames Research Center Paolo Gargini, ITRS Chairman, Former Intel VP of Technology Strategy Steve Jurvetson, Managing Director of Draper, Fisher, Jurvetson Planned Sessions…
sigalon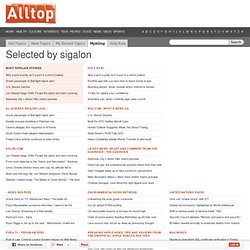 Democracy Now!
Facebook
All Facebook - The Unofficial Facebook Blog - Facebook News, Facebook Marketing, Facebook Business, and More!
Twitter
feedly | Cover - Google Reader
We love our smart phones and tablets - a lot. But the next time you take your phone to lunch, hand it to a coworker to share photos, or bring it to the gym, consider this: Bacteria from a phone can cause flu, pinkeye or diarrhea. Yuck. And people are just as likely to get sick from their phones as from handles of the bathroom. That's according to a physician interviewed by the Wall Street Journal about the hazards of taking your cell phone everywhere - and then passing it to friends to share an image or message. You don't have to be a germophobe to dread that bit of news.
Blogs.com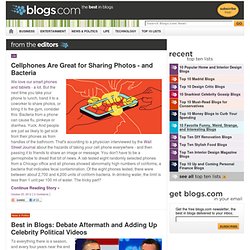 The Daily Minimum - Google Docs