Ebook Creation
Book Creator Free. Description The simple way to create your own beautiful iBooks, right on the iPad.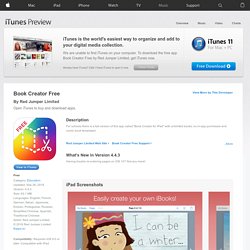 Read them in iBooks, send them to your friends, or submit them to the iBooks Store. How to Integrate iBooks Author to Nearpod. Create Ebooks - Papyrus Editor. PressBooks | simple book production. Textbooks of the future: Will you be buying a product ... or a service? | A World Bank Blog on ICT use in Education. The World Bank is currently working with a few countries that are planning for the procurement of lots of digital learning materials.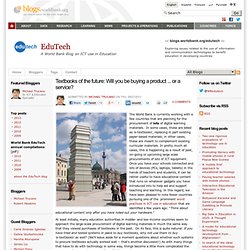 In some cases, these are billed as 'e-textbooks', replacing in part existing paper-based materials; in other cases, these are meant to complement existing curricular materials. In pretty much all cases, this is happening as a result of past, on-going or upcoming large scale procurements of lots of ICT equipment. Once you have your schools connected and lots of devices (PCs, laptops, tablets) in the hands of teachers and students, it can be rather useful to have educational content that runs on whatever gadgets you have introduced into to help aid and support teaching and learning. Scribd. My new unplugged coursebook series: Windows.
Windows is a coursebook concept drawing on potentially ambiguous pictures as a starting point for unplugged language teaching.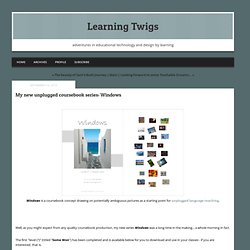 Well, as you might expect from any quality coursebook production, my new series Windows was a long time in the making... a whole morning in fact. The first "level (?) " (titled "Some Won") has been completed and is available below for you to download and use in your classes - if you are interested, that is. 7th Graders Publish Their Own Textbook. Mac Life wrote an article titled Super 7th Graders Publish Their Own eBook to the iBookstore.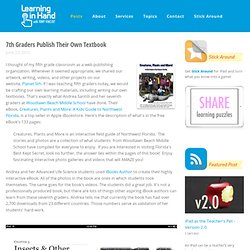 It explains the project in more detail. "Each student has to choose an organisms they wanted to study and were required to submit their topic for approval. How to Create Your Own Textbook — With or Without Apple. Digital Tools Flickr: Marquette La By Dolores Gende Apple's iBooks2 and authoring app has created big waves in education circles.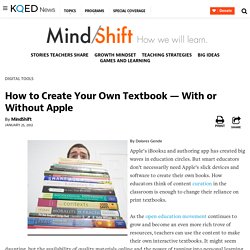 Zopler - Collaborative Storytelling. Free Self-Publishing & eBook Downloads: Learn to Write | Foboko. BoomWriter | Read, Write, Compete... And Get Published! Why Apache OpenOffice. Why should I use Apache OpenOffice?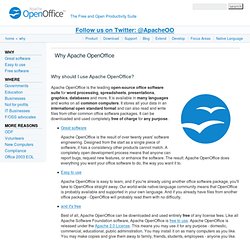 Apache OpenOffice is the leading open-source office software suite for word processing, spreadsheets, presentations, graphics, databases and more. It is available in many languages and works on all common computers. It stores all your data in an international open standard format and can also read and write files from other common office software packages. Recent. iBooks Author.
---