My gastronomic adventures
Blog | Emiko Davies
Rustico Cooking - Abruzzo
Abruzzo is queen of handmade noodles. Pastas include fettuccine sauced with onion, parsley, basil, and Pecorino; spaghetti with garlic and chili, as in Molise; and vermicelli in a saffrony sauce infused with zucchini blossoms. Maccheroni alla chitarra, the region's proudest pasta, derive their name from the instrument (a wooden frame on which parallel strings are mounted) used to cut the pasta.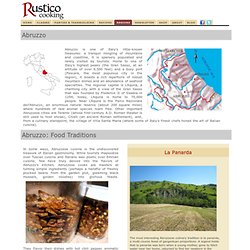 Macaroni and Cheese with Gruyère and Cheddar Recipe
Dec 11, 2009 Sharp cheddar and Gruyère cheeses are spiced up with nutmeg and cayenne, giving this crunchy casserole a spicy kick. mac-and-cheese,pasta,baked-pasta,cheese,gruyere,sharp-cheddar,nutmeg,cayenne,bread-crumbs,baked
Curried Quinoa Salad w/ Dried Cranberries & Toasted Almonds
For almost 6000 years, quinoa (pronounced keen-wa)—known as the sacred grain of the Incas—has been cultivated in the Andean mountain regions of Peru, Chile and Bolivia. And yet quinoa is not a grain but rather the seeds of the fruit of a colorful broadleaf plant related to spinach, beets and chard.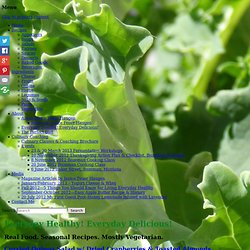 A Very Porky Pie — Food Stories
I am now officially 80% pork fat.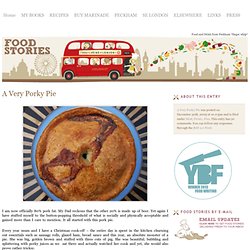 The Virtual Group of Italian Chefs ( GVCI ) has declared January 17th, 2008 the International Day of Italian Cuisines: "For one day, everyone who makes, promotes or simply loves Italian food outside of Italy is invited to carry out a small activity to celebrate authenticity and quality in Italian cuisine."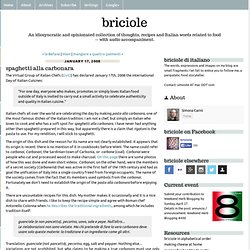 spaghetti alla carbonara - briciole
Chicken & Chorizo Pie with Puff Pastry - Simply Delicious
Chicken pie is one of my ultimate comfort foods. Probably because my gran made a killer chicken pie and always had an enormous one standing proudly amongst the roasts and delicious vegetable dishes for our Sunday lunches. My gran's chicken pie was always something rather majestic.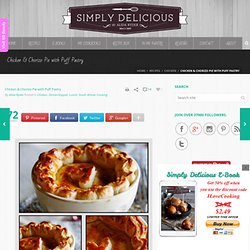 There is something so comforting about a traditional British chicken pie with memories of school days and family lunches. Like it's close cousin a Steak and Kidney Pie, British Chicken Pie is part of the fabric of British food. This chicken pie recipe is easy to make, and in a hurry, you can use ready made pastry . Using meat from the legs and thighs of the chicken not only gives a richer flavor, these cuts are also much cheaper. Don't be daunted by the lengthy instructions below, this is an easy pie to make and well worth the effort.
Chicken Pie Recipe - British Chicken, Leek and Mushroom Pie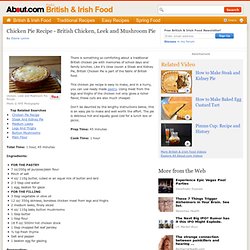 Allergy Friendly Recipes Recipes are only marked as allergen free if they would normally contain that ingredient. Recipes that are naturally allergen free won't necessarily be marked as such.
Recipes - Aesthetics & Gastronomy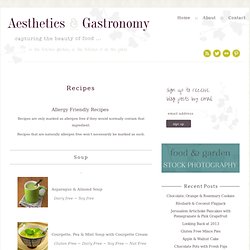 Even before we'd been to the Northstar Cafe in Columbus, Ohio, we'd heard about their veggie burgers. "They are unlike any other veggie burger you've ever had," we were promised by both vegetarians and non-vegetarians. We'll give you one guess what we ordered when we finally made it to the restaurant ourselves! This burger definitely lived up to expectations. It had a deep, savory umami flavor that contrasted nicely with a slice of provolone (we think) cheese, bitter greens, and the buttery toasted bun. We could see bits of beet, black bean, and brown rice in the mix, but no single ingredient overpowered the other.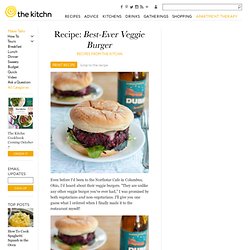 Recipe: Best-Ever Veggie Burgers from Northstar Cafe Restaurant Reproduction
A&M say: The fun of paella is that it's a dish whose flavor you have to build, phase by phase, as you layer ingredients into the paella pan. You can see the dish darkening and intensifying as you move through the steps.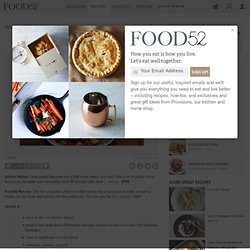 Moorish Paella recipe from food52
The Bitten Word
Food Network Magazine (March 2013) We both grew up eating a lot of dishes described as "stewed." Stewed greens, stewed tomatoes, stewed potatoes, stewed apples, stewed prunes -- one of those managed to show up at every family reunion, church potluck or big Sunday dinner. It always meant the same thing: something cooked in a liquid, and often, cooked within an inch of its life. Don't misunderstand: Those stewed dishes were delicious. Soft and creamy, like a braise without the dry-heat cooking.
Perfect Macaroni and Cheese - Martha Stewart Comfort Foods
Thomas Jefferson, purportedly a great lover of both cheese and Italian food, brought a macaroni maker back from Italy and served his baked macaroni and cheese at dinner parties.