Galleries&portfolio
The art of Matt Dixon - mattdixon.co.uk
The Illustration of David Palumbo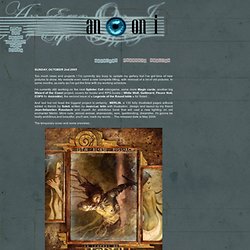 ANEYEONI.COM
SUNDAY, OCTOBER 2nd 2005 Too much news and projects ! I'm currently too busy to update my gallery but I've got tons of new pictures to show.
Kanamoto : : Concepts / Illustrations
To view this page correctly, you need a Web browser that supports frames.
unnamed pearl
Stanley Von Medvey - Illustrator & Concept Artist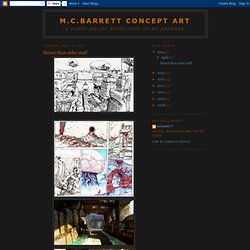 M.C.Barrett Concept Art
Inostrancevia was a genus of gorgonopsid, living in what is now Siberia during the Permian period. This area was a hot, dry desert during this time. Close relatives of the ancestors of all mammals, gorgonopsids very likely had leathery, glandular skin, and also hair, though likely not in the role of thermoregulation.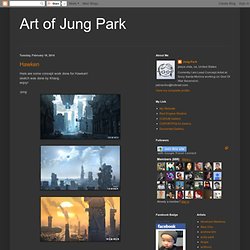 We would like to announce 2012 Fall term schedule is out!! Please, check out the brochure images blew to see our new curriculum and courses! Every class will be taught by two industry professional instructors for more effective and personalized instructions emphasized on individual students needs. The whole curriculum will now be focused on portfolio and getting a job.
Art of Jung Park
Jason Stokes - Stokes - CGHUB
Gallery
Maciej Kuciara // Concept art for film and video games
Maciej Kuciara // Concept art for film and video games