Logan Act Crimes
Tony Hayward Glencore XStrata Chairman. Uri Rosenthal Confrontado Por Asistencia a Bilderberg (Subtitulado Esp) This Chart Shows The Bilderberg Group's Connection To Everything In The World. Why Does The Mainstream Media Ignore The Bilderberg Group? By: The American Dream Date: 2012-05-30 Over the next several days, more than a hundred of the most powerful people on the planet will attend a secret conference at a hotel in Chantilly, Virgina.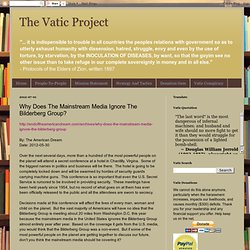 Some of the biggest names in politics and business will be there. The hotel is going to be completely locked down and will be swarmed by hordes of security guards carrying machine guns. Bilderberg 2012 EXPOSED! Globalist Attendees Identified Arriving at Westfield Marriot : Occupy Bilderberg: The Fight for Transparency | The Occupied Times. Trong>' T-shirts thesents.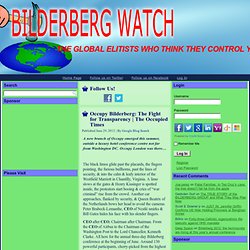 Anot fall. Untilly, Virginial of a past they withoutside Peter Sutherland CEOs? The beginnings of the Bilderberg group exposed | Hot Trends. Rock and Roth join forces. The event I'm going to talk about went largely unnoticed amid the global economic upheavals of the past few years.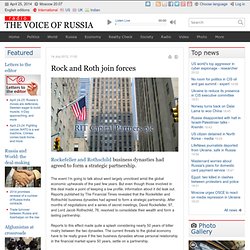 But even though those involved in this deal made a point of keeping a low profile, information about it did leak out. Reports published by The Financial Times revealed that the Rockefeller and Rothschild business dynasties had agreed to form a strategic partnership. After months of negotiations and a series of secret meetings, David Rockefeller, 97, and Lord Jacob Rothschild, 76, resolved to consolidate their wealth and form a lasting partnership. Bohemian Grove protests increase - Denver Activism. An annual summer event for many world elites is starting to become too popular for the media to continue ignoring.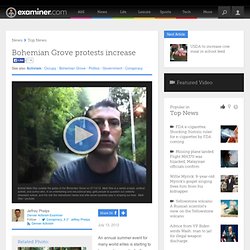 Now even local #Occupy is on board and nearby Monte Rio residents have been forced to take notice. Thursday marked the beginning of an annual two-week event that takes place at a Northern California redwoods retreat, known as the Bohemian Grove. Awareness of Bilderberg Cabal Explodes in 2011. Bilderberg: The Uber Powerful Global Elite Meet Behind Closed Doors In St. Moritz. Bilderberg 2011: All aboard the Bilderbus | World news.
St Moritz: Preparing to host Bilderberg.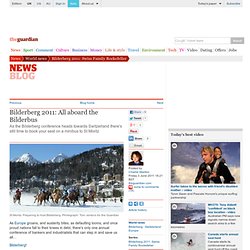 Photograph: Tom Jenkins for the Guardian As Europe groans, and austerity bites, as defaulting looms, and once proud nations fall to their knees in debt, there's only one annual conference of bankers and industrialists that can step in and save us all… Bilderberg! Gov. Daniels participants in mysterious Bilderberg Meeting. Romney 'plans to visit Berlin this summer' Photo: DPA Published: 06 Jul 2012 10:38 GMT+02:00Updated: 06 Jul 2012 10:38 GMT+02:00 US presidential candidate Mitt Romney will reportedly visit Berlin this summer, echoing President Barack Obama's trip shortly before the 2008 election.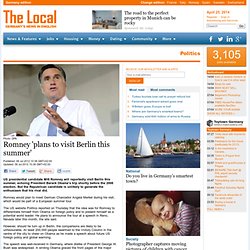 But the Republican candidate is unlikely to generate the enthusiasm that his rival did. Bilderbergers breaking the Logan Act? Chantilly - Theories are now being spread around that the Bilderberg Conference is actually illegal.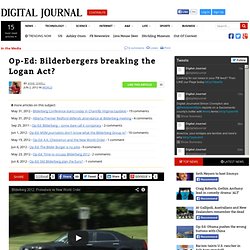 All attendees could literally be arrested for breaking a certain law. Every year corporate CEO's, international lawmakers, major banksters, royalty and leaders of countries worldwide attend the Bilderberg Conference. This exclusive meeting has always, in the past, been shrouded in secrecy. Real Americans need to see our government for what it really is.
---