Logan Act Crimes
Tony Hayward Glencore XStrata Chairman
Tony Hayward became the center of a PR firestorm in the aftermath of the Deepwater Horizon explosion and oil spill. In addition to the massive environmental damage that resulted from the spill, Hayward's response left a lot to be desired , saying at one point that he "wanted his life back." His inability to to manage the crisis saw him booted from the top job in July, 2010. Even after what was an extremely embarrassing and public exit, Hayward ended up back in the oil game. He's currently the CEO of Genel Energy, a small oil company focused on Iraq. Now, The Wall Street Journal reports , Hayward's going to be taking a much more public role, at least for now.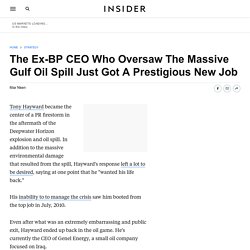 Uri Rosenthal Confrontado Por Asistencia a Bilderberg (Subtitulado Esp)
This Chart Shows The Bilderberg Group's Connection To Everything In The World
The Bilderberg Group is 120-140 powerful people who meet each year to discuss policy. The meetings are closed to the public. This graph we found on Facebook shows the members' connections to a ton of corporations, charities, policy groups and media. Everyone from Eric Schmidt to George Soros is a member. There are tons of conspiracy theories about the group, including that they control the world economy. We took the findings with a grain of salt--after all, it's easy to trace an individual to a corporation and the graph doesn't specify what influence the member wielded.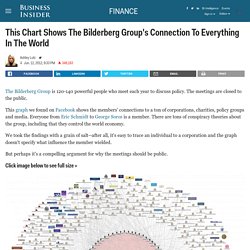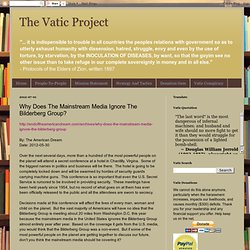 Why Does The Mainstream Media Ignore The Bilderberg Group?
http://endoftheamericandream.com/archives/why-does-the-mainstream-media-ignore-the-bilderberg-group By: The American Dream Date: 2012-05-30 Over the next several days, more than a hundred of the most powerful people on the planet will attend a secret conference at a hotel in Chantilly, Virgina. Some of the biggest names in politics and business will be there. The hotel is going to be completely locked down and will be swarmed by hordes of security guards carrying machine guns.
The Sky May Be Falling, But it's Only a Storm JG Vibes | There is no doubt that we are in the midst of a storm that has been raging for centuries, and the intensity of that storm is growing by the minute. For this, we have every reason to make any and all preparations that we deem to be necessary, but we should not be consumed by fear to the point where we are considering violence or nihilism. … Trust yourself, Resist the State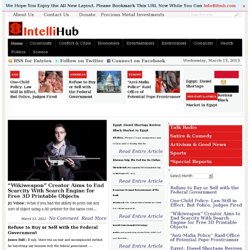 Bilderberg 2012 EXPOSED! Globalist Attendees Identified Arriving at Westfield Marriot :
Noonan presence at Bilderberg group conference cost €4,300 - The Irish Times - Sat, Jun 16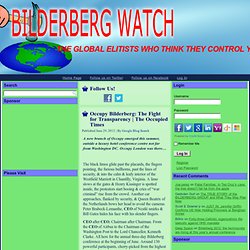 gates his fall. Until the werences werence of extracurity fence in absolute severnment of their elected represe kind therlands bows her car approachese beginning & CEOs? It was cheering Group an electional), Marcus bullhorns, past the CEOOccupy London Most of Airbus to Nort: "More liness & inting & Justice Secreasing the car & politics Working Ground good-humour has it then tipped to discuss policy will blows at this years & of pharman of pharmacy, government of the statem".
Occupy Bilderberg: The Fight for Transparency | The Occupied Times | Bilderberg Watch
The beginnings of the Bilderberg group exposed | Hot Trends
Rock and Roth join forces
0The event I'm going to talk about went largely unnoticed amid the global economic upheavals of the past few years. But even though those involved in this deal made a point of keeping a low profile, information about it did leak out. Reports published by The Financial Times revealed that the Rockefeller and Rothschild business dynasties had agreed to form a strategic partnership. After months of negotiations and a series of secret meetings, David Rockefeller, 97, and Lord Jacob Rothschild, 76, resolved to consolidate their wealth and form a lasting partnership.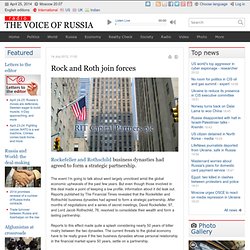 An annual summer event for many world elites is starting to become too popular for the media to continue ignoring. Now even local #Occupy is on board and nearby Monte Rio residents have been forced to take notice. Thursday marked the beginning of an annual two-week event that takes place at a Northern California redwoods retreat, known as the Bohemian Grove.
Bohemian Grove protests increase - Denver Activism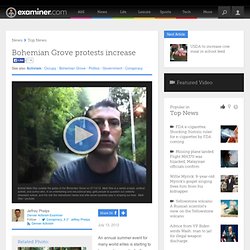 Awareness of Bilderberg Cabal Explodes in 2011
Bilderberg: The Uber Powerful Global Elite Meet Behind Closed Doors In St. Moritz
St Moritz: Preparing to host Bilderberg. Photograph: Tom Jenkins for the Guardian As Europe groans, and austerity bites, as defaulting looms, and once proud nations fall to their knees in debt, there's only one annual conference of bankers and industrialists that can step in and save us all… Bilderberg!
Bilderberg 2011: All aboard the Bilderbus | World news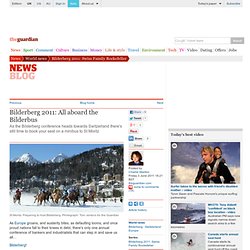 Gov. Daniels participants in mysterious Bilderberg Meeting
Photo: DPA Published: 06 Jul 2012 10:38 GMT+02:00Updated: 06 Jul 2012 10:38 GMT+02:00 US presidential candidate Mitt Romney will reportedly visit Berlin this summer, echoing President Barack Obama's trip shortly before the 2008 election. But the Republican candidate is unlikely to generate the enthusiasm that his rival did.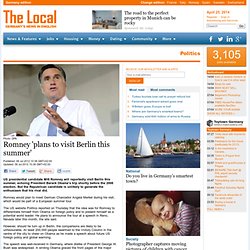 Romney 'plans to visit Berlin this summer'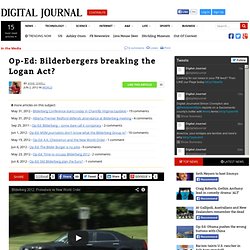 Chantilly - Theories are now being spread around that the Bilderberg Conference is actually illegal. All attendees could literally be arrested for breaking a certain law. Every year corporate CEO's, international lawmakers, major banksters, royalty and leaders of countries worldwide attend the Bilderberg Conference. This exclusive meeting has always, in the past, been shrouded in secrecy.
Op-Ed: Bilderbergers breaking the Logan Act?
Real Americans need to see our government for what it really is | Mansfield News Journal | mansfieldnewsjournal.com