Computers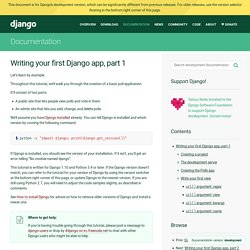 Let's learn by example. Throughout this tutorial, we'll walk you through the creation of a basic poll application. It'll consist of two parts: A public site that lets people view polls and vote in them. An admin site that lets you add, change and delete polls.
Proxy Servers Sorted By Uptime - Page 1 of 8
UBCD for Windows
List of Tools on the Ultimate Boot CD for Windows® Due to increasing "false positives" from AV software, please view this: FAQ topic. 9/18/09 UPDATE: This page is NOT up to date!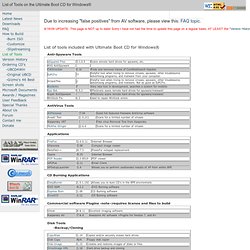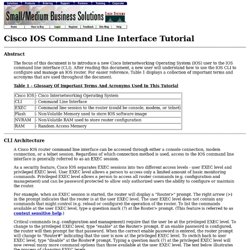 Cisco IOS Command Line Interface Tutorial Abstract The focus of this document is to introduce a new Cisco Internetworking Operating System (IOS) user to the IOS command line interface (CLI). After reading this document, a new user will understand how to use the IOS CLI to configure and manage an IOS router.
IOS Tutorial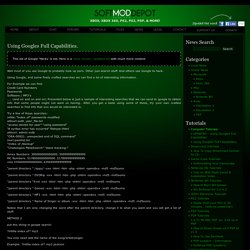 Well most of you use Google to probably look up porn. Other just search stuff. And others use Google to hack. Using Google, and some finely crafted searches we can find a lot of interesting information.
Researched and written by Xmarter TIBCO Consultants Traditional deployment of business integration project requires a lot of configuration effort. The administrator needs to ensure that the configurations for multiple interactions are supported and configuration files are required for different components on different machines.
A Blog for TIBCO Architects, Developers, and Consultants