Emotions
Teen Emotions and Life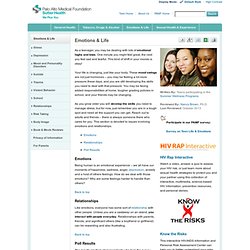 As a teenager, you may be dealing with lots of emotional highs and lows. One minute you might feel great, the next you feel sad and tearful. This kind of shift in your moods is okay! Your life is changing, just like your body. These mood swings are not just hormones – you may be feeling a lot more pressure these days, and you are still developing the skills you need to deal with that pressure. You may be facing added responsibilities at home, tougher grading policies in school, and your friends may be changing.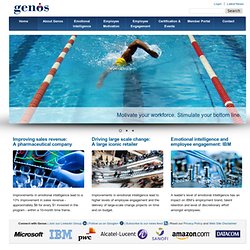 While many businesses focus on important factors like market penetration, product differentiation, shareholder return and customer loyalty, those that really succeed are those that balance employee fulfillment with these things. Ultimately, how people feel about their work and their connection to it drive these business outcomes. When people feel involved in purposeful work that develops who they are, when they feel valued, cared for, and respected, a critical lever of sustainable competitive advantage is achieved. We help organizations achieve the right balance between enterprise performance and employee fulfillment.
Learning Emotional Intelligence
Happiness part 2 - How to be happy »Happiness Part 1 - What is happiness? You've got the job, the partner, the kids, and the dog - but is it enough to make you happy?
How to Be Happy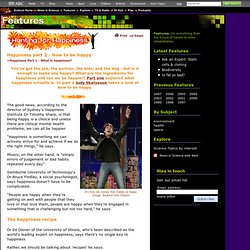 Share Print In Depth › Science Features What is happiness, and why do we want it so badly?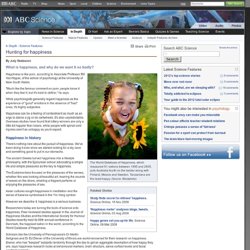 Hunting for Happiness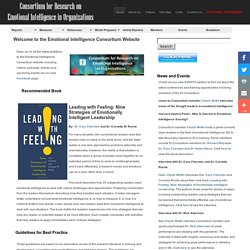 Recommended Books The Business Case for Emotional Intelligence The following 19 points build a case for how emotional intelligence contributes to the bottom line in any work organization. Based on data from a variety of sources, it can be a valuable tool for HR practitioners and managers who need to make the case in their own organizations.
Emotional Intelligence
Emotional Health People with good emotional health are in control of their thoughts and behaviors.
Emotional Health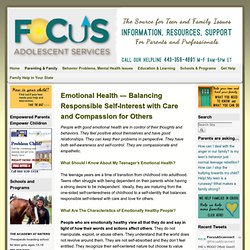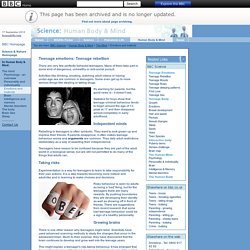 Teenagers emotions
There are very few perfectly behaved teenagers. Many of them take part in some kind of dangerous, unhealthy or anti-social pursuit. Activities like drinking, smoking, watching adult videos or having under-age sex are common in teenagers. Some even get up to more serious things like stealing or taking drugs.